Medical Students: Westminster Hospital
Westminster Hospital Medical Students.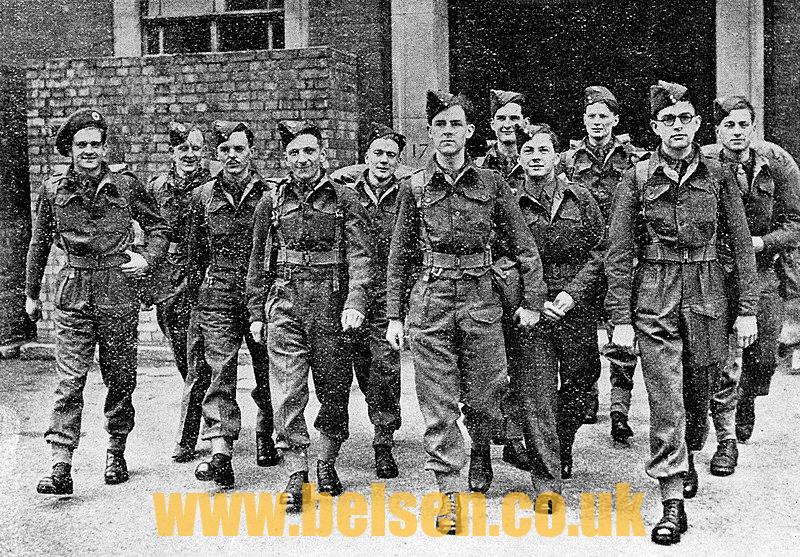 Russell William Andrew Charles Barton
Became a psychiatrist, who in 1968 wrote a controversial article in Purnell's History of the Second World War based on his experience at Belsen. In 1976 his book titled Institutional Neurosis was published.

Ronald Eric Citrine
Born 19 May 1919 Registered as a medical practitioner in New Zealand in 1955, and lived at Paihia.
Kenneth Charles Easton
1924 – 8 February 2001
A career focussed around the development of prehospital care and emergency medicine.

Lionel Kentish Garstin
Marked as Meilejohn's driver in "A Medical Students Journal", by Michael Hargrave

Andrew David Moore

Eric James Trimmer
Also known as Harry.
More…

Derek Geoffrey Wells

George Millington Woodwark
1923 – 4 June 2012 Became a cardiologist who moved to Vancouver Island.
More…

John Richard Everett Jenkins

David Phillip Bowles

Michael Hargrave
8 December 1923 – 25 July 1974
Became a general practitioner in Wootton Bassett, Wiltshire. His memoirs, written for his mother, were used by historian Ben Shephard in his 2005 book After Daybreak: The Liberation of Belsen, 1945, and were later published by Imperial College Press in 2014, in a book titled Bergen-Belsen 1945: A Medical Student's Journal.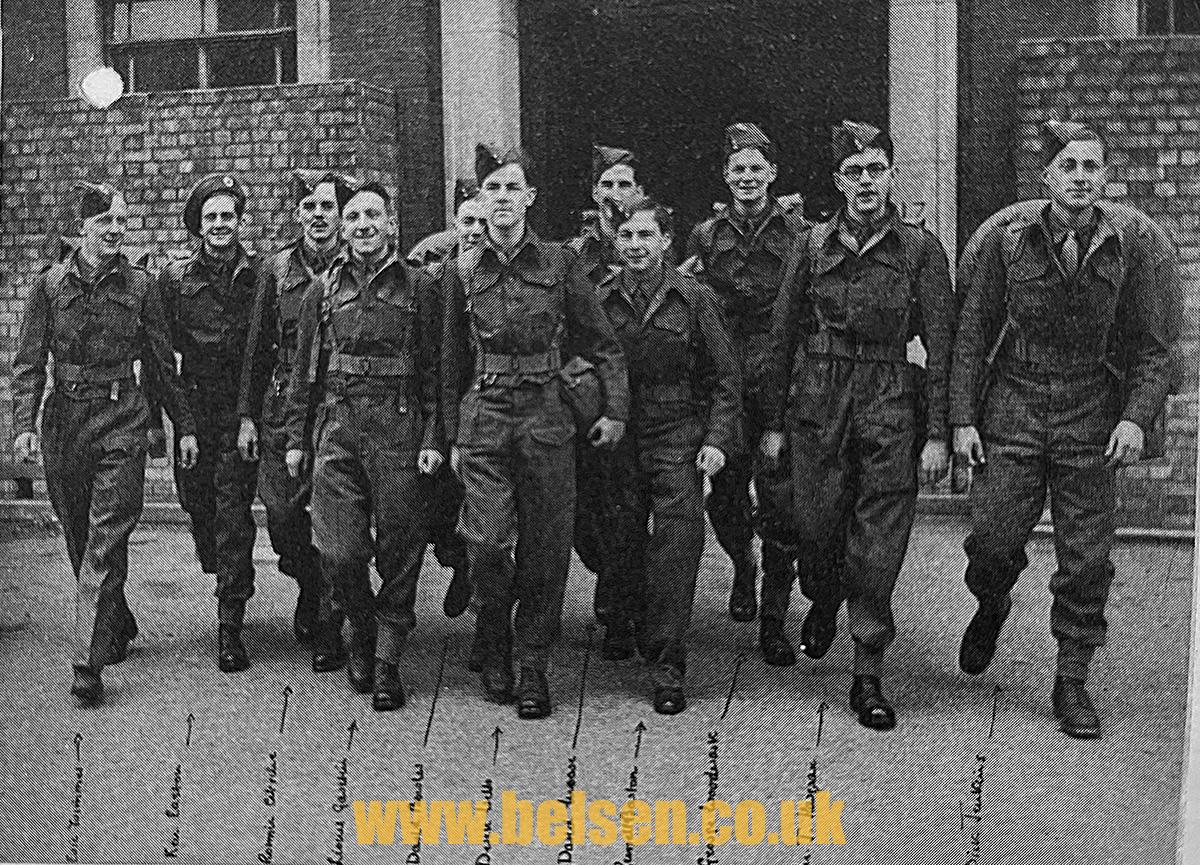 Another image has been found, taken at the same time as the one above. This offers names too on the original print and gives us extra details – so, for instance we should be able to pick out Ronnie Citrine with his Clarke Gabel-esque moustache! BUT: Some names/faces do not match up on both images like Citrine who is marked as Russell Barton on the top image! How frustrating!
L to R: E. Trimmer, K.C. Easton, Ronnie Citrine, L.K. Garstin, D.P. Bowles, D. Wells, A.D. Moore, Russell Barton, G. Woodwark, Micheal Hargrave, J.R.E. Jenkins.
2,967 total views