Sgt Bert Young of G Company 8th Battalion the Rifle Brigade
On 14 April 1945 my father Sgt Bert Young of G Company 8th Battalion the Rifle Brigade came upon Bergen Concentration camp.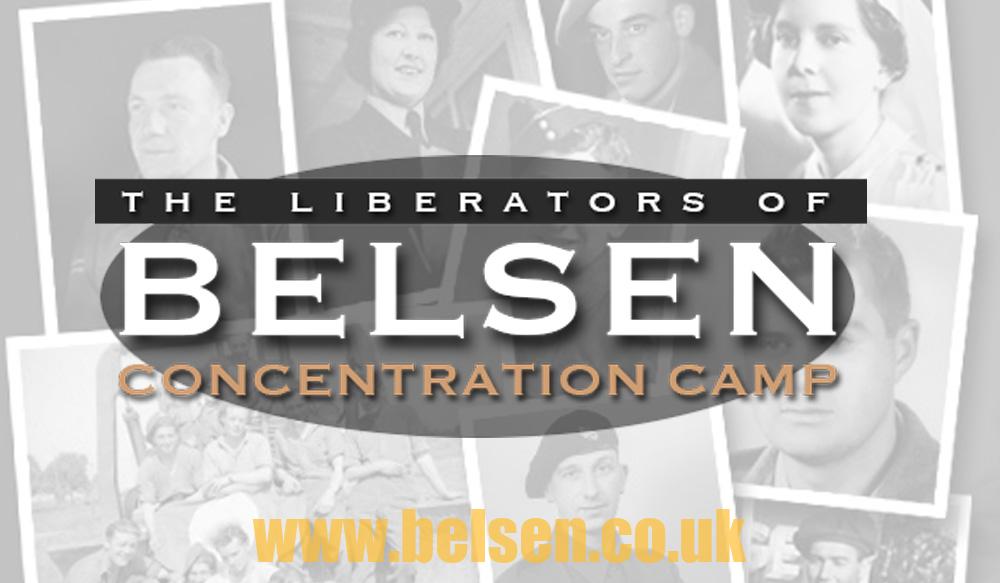 The Company war diaries records on that day:
We had laggered at Esse and moved off after breakfast ..and shortly came to another small village. The yellow German road signs edged in black , announced "Belsen" it was another name to us then. That sight of a concentration camp on our left caused us no surprise (NOT what my Dad told me) for through talks with Colonel Schmitt , we had been warned (but not my dad had the officers info communicated to the men? The whole place was surrounded by conifers and a barbed wire fence about 12 feet high. By the entrances there stood groups of Hungarian guards, we recognised them by the colour if their uniforms and small groups of men pyjama clad. They were inmates those that could still stand. We had been ordered not to fire at enemy personnel in the camps unless we were provoked as the place was alive with typhus and unnecessary fighting would spread the disease.
The job of entering and clearing up was left to other units of the division who followed on behind. My dad's tale was different, they must have ignored orders if they had known. My dad told me it was the most shocking experience of his war to come across such a place of unhamanity. He was clearly deeply shocked which effected him for his whole life afterwards. He clammed up and never spoke except once when he said they fired on those responsible they saw for this outrage. Also they threw food supplies over the fence which sadly may have caused illness. I have no doubt this experience never left my dad in his lifetime.
I post now to acknowledge his personal testimony and how we have to make sure such crimes against humanity never happens again . Lest we forget. RIP Dad.
John Young.
3,953 total views