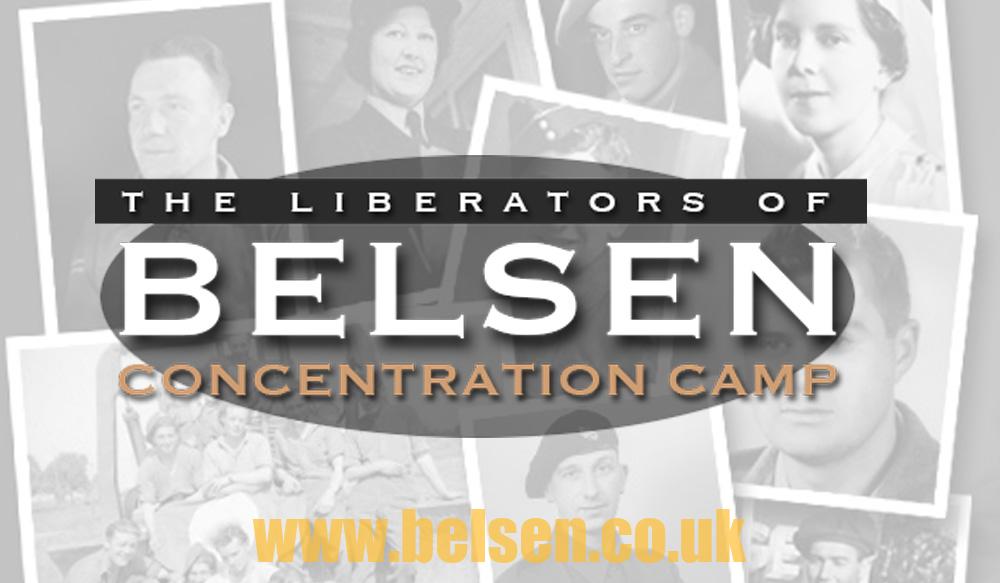 Jane Levy – Initial Quaker Group
The heroic efforts of nurses and other female aid workers in the immediate aftermath of the liberation of Bergen Belsen, including the aunt of broadcaster Esther Rantzen, have been highlighted in a new piece of research.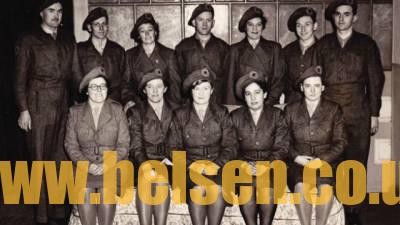 Nearly 70 years after Allied troops entered the concentration camp to find 40,000 survivors on the brink of death, the true number of women who joined relief groups as nurses, social workers or cooks remains unclear.
"Much has been written about the role of the armed forces and medical teams during this distressing time, but the contribution of nurses is rarely mentioned," said Manchester University's Dr Jane Brooks, who has written in the Journal of Clinical Nursing about the women who fed the liberated inmates of Belsen.
"The nurses' skills and patience in feeding of the liberated inmates were invaluable to saving their lives in the acute phase and also in rehabilitation for their future lives," said Dr Brooks.
When the camp was liberated most people had not eaten or drunk anything for a week, and nurses from the British army's Queen Alexandra's Imperial Military Nursing Service, from Quaker groups and from Australia, New Zealand and the USA spent the next six weeks restoring their strength. Later other organisations, among them the Jewish Relief Unit, arrived to help rehabilitate survivors.
Dr Brooks' research reveals the difficulties the nurses faced, as they each struggled to help hundreds of patients speaking a range of languages, who did not always understand the dangers of eating rich food before their bodies recovered from sustained deprivation.
The challenges were compounded by patients terrified of being fed intravenously — as Dr Brook shows, because Nazi doctors had experimented on inmates with intravenous drugs – and by ulcers caused by malnutrition which ultimately created holes in the cheeks.
"The fear of being without food caused even the dying to hoard food, risking vermin and more infection."
One of those who went to Belsen was Jane Levy, née Leverson, a Jewish woman in her late 20s from London who went with a Quaker group. Mrs Levy, believed to be the first Jewish civilian relief worker to enter the camp, arrived five days after liberation wearing a Magen David. In an interview to mark the 40th anniversary of liberation, she recalled that one of her duties was to count the corpses and requisition the vehicles to take them away each day.
"Jane was actually a social worker," said Dr Brooks. "However, one of the British Red Cross workers who left memoirs did state that all the women relief workers, whether they were cooks, social workers or drivers, were needed as nurses."
Mrs Levy's niece, Childline founder Esther Rantzen, said her late aunt, who went on to become a probation officer, had told her family "practically nothing" about her time at the camp.
She said that "whether because we were worried about hurting her or because it was such a trauma for her" the subject was rarely broached. "But I grew up knowing that she had been in there, that the experience had changed her," said Ms Rantzen. "She went from Belsen [in Germany] to Poland, where she saw equally tragic sights."
"She was also my godmother and she was fantastic," said Ms Rantzen. "Jane was one of four sisters, all of whom did various kinds of social work. They were all very, very concerned with helping vulnerable people, and if I inherited their commitment I'm thrilled."
Team 100 of the Friends Relief Service
3,333 total views