Eric Trimmer (Medical Student)
Trimmer was born on 11 June 1923 in London.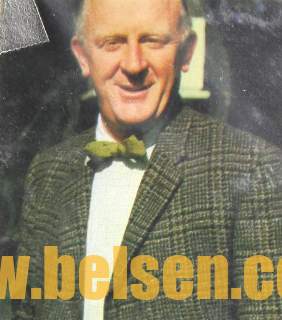 He was educated at King's College London and obtained his M.B.B.S. In 1947 he qualified M.R.C.S. and L.R.C.P. at Westminster Hospital. In the 1950s he worked as a general practitioner in Pinner and as a medical journalist. From 1967 he was a medical advisor for the Reader's Digest. Trimmer was a fellow and council member of the Royal Society of Medicine. He was a member of the British Medical Association, Royal College of General Practitioners and the Royal Society of Health.
Trimmer was the medical editor of Medical News. He was the editor of the British Journal of Sexual Medicine and the British Journal of Clinical Practice for eight years. He was the medical director of the Medical Tribune Group. Trimmer was the medical editor-in-chief for The Visual Dictionary of Sex, published in 1977.
He married Marjorie Rudge in 1947, they had two children. Trimmer used the pseudonyms Eric Jameson and Dr. Philip Lawson.
Trimmer gave an oral account to the IWM for his time at Bergen Belsen in 1984.
Died. 28 November 1998 (aged 75)
3,552 total views