Sgt. Lewis Stagnetto, 317 FSS, Intelligence Corps
In 1942, Lewis Stagnetto volunteered for the Armed Forces, aged 18, at Glasgow.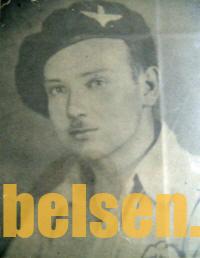 At the time he had been studying medicine.  As a Gibraltarian, his enlistment was complicated by his "colonial" status.  Initially inducted into the General Service Corps, he soon joined the Highland Light Infantry at their Barracks at Maryhill.  Whilst under basic training, a requirement for linguists was announced.  His fluency in Spanish and near fluency in French rendered him suitable for intelligence duties, after a selection process in London.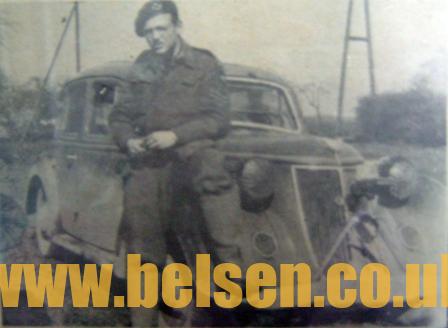 "One mad, quick, advance", saw the Division at the forefront of British forces.  On the way to the Baltic, 317 FSS and Sgt Stagnetto (who may have been one of the first to enter), discovered the Concentration Camp at Bergen-Belsen.  Sgt Stagnetto, using the FSS camera, took some of the first pictures of the site, depicting the worst of Nazi atrocities, for Divisional HQ.
Interesting details on Derrick Sington. There were others with a unit 'car' in operation actually taken at Belsen. Photos were attributed to Sgt Lewis Stagnetto of 317 Field Security Section.
5,451 total views