Alex Paton – Medical Student
My friend Alex Paton, who has died aged 91, was a distinguished physician who never sought high office in medicine but did good quietly, mentoring junior doctors, influencing the profession, and using his knowledge of liver disease to improve alcoholism treatment. When still a medical student, he spent May 1945 assisting in the liberation of Belsen.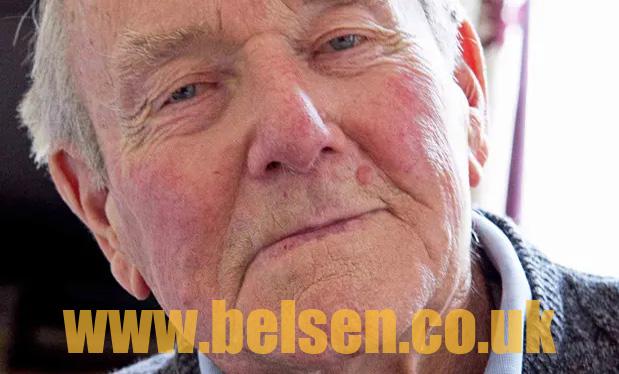 He was born in India to an army colonel, Alex, and his wife, Sybil (nee Mears). He attended Canford school, Dorset, and entered St Thomas' hospital medical school during the blitz. In 1945 he and others volunteered to go to the Netherlands to help with famine relief, briefed by Richard Doll, who went on to show the link between smoking and cancer. At the last minute they were diverted to Germany as Belsen had been discovered a few days earlier.
Belsen had been designed for 300 people in 20 huts but 27,000 remained. It was a morass of corpses; starvation, TB, typhus and dysentery were rife. The students emptied the huts one by one and fumigated two to use as temporary hospitals, filling them with patients who had been showered and sprayed with DDT to kill lice. The starving were persuaded with difficulty to eat; patients were gradually moved out, and the huts burned down. His account of this was published in the British Medical Journal in December 1981.
Returning to St Thomas', he qualified in 1947, won prizes, was house physician to the professor of medicine and did two years' national service in Trieste. Reluctantly obliged to specialise, he became registrar to the great liver expert Sheila Sherlock and spent a year at Yale researching the neurology of diabetes for his MD thesis.
In 1959 Paton was lured to Dudley Road hospital in Birmingham. His main task was emergency medicine; he also set up an endoscopy service, taught medical students, and started a 20-year prospective study of alcoholic liver cirrhosis, showing that it has a worse prognosis than many cancers.
He spent 1973 as visiting professor of medicine in Baghdad, Iraq, where he treated tyrants, the rich and a few of the poor. He wrote about the Marsh Arabs' plight, and when the year ended bought a new Volvo and drove back to Birmingham via the Balkans.
In 1981 he became postgraduate dean for north-west London hospitals, mentoring trainee specialists. He ran alcohol clinics, lectured and wrote on alcohol misuse, and was the first chairman of Alcohol Concern's medical committee. He wrote for the BMJ for 50 years.
In 1947, he married Ann Pepys, a nurse. When their children were young they fostered several babies. Later a Birmingham ward sister introduced them to a toddler, a patient with an ectopic bladder, whose teenage parents had abandoned him because of his incontinence and infections. Alex and Ann took him home and cared for him for his remaining eight years.
Alex was kind and funny, often subversively. He shocked the medical establishment by publishing an article in the BMJ in 1975 deploring the way that many hospital doctors, on getting a consultant post, unloaded everything on to the juniors and did as much private practice as they could.
Ann died in 2008. A son, Charles, died in 1973. Alex is survived by his daughters, Clare and Rachel, his sons, Alex and Antony, 10 grandchildren and two great-grandchildren.
Caroline Richmond
The Guardian, Sept 27th 2015
4,028 total views