Michael "Moe" Resin talking with prisoners at Bergen-Belsen after the camp was liberated in 1945.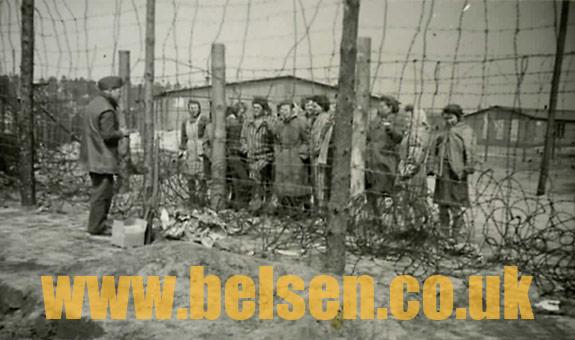 Photo: Los Angeles Museum of the Holocaust
Michael "Moe" Resin, a photographer serving with the Royal Canadian Air Force in reconnaissance, gave chocolates and candy to female survivors at Bergen-Belsen. He also helped them write to relatives around the world.
4,963 total views