Kenneth Robertson Dempter (Claude) Medical Student
Former consultant pathologist King Edward VII Hospital, Windsor (b 1924; q St Thomas's 1945; MD, FRCPath), d 6 March 2001.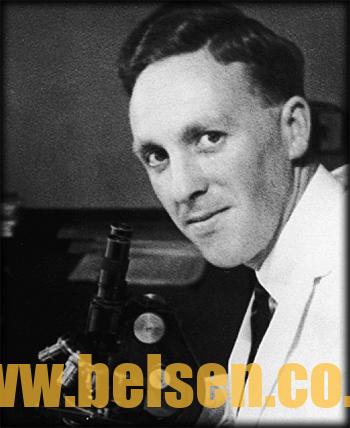 He was baptised Kenneth Robertson, but known almost universally as "Claude." He was mentioned in Wisden in 1943 after dismissing Edrich and Ames, Test cricketers, while playing for Epsom Town against the Royal Air Force.
In 1945, he was one of a group of medical students to be sent with the Red Cross to Belsen immediately after its liberation. After qualification and national service in Fort George, Scotland, he returned to St Thomas's as registrar and then lecturer before being appointed consultant pathologist to Windsor in 1957.
Retiring in 1989, he suffered a severe stroke the following year. Though severely disabled, he was nursed at home by his wife, Mary. He leaves Mary; four children; and 10 grandchildren.
by David Dempster
5,010 total views