My Great Grandfather, The Reverend Charles Martin King Parsons CF was an army chaplain with the 9th British General Hospital during WW2.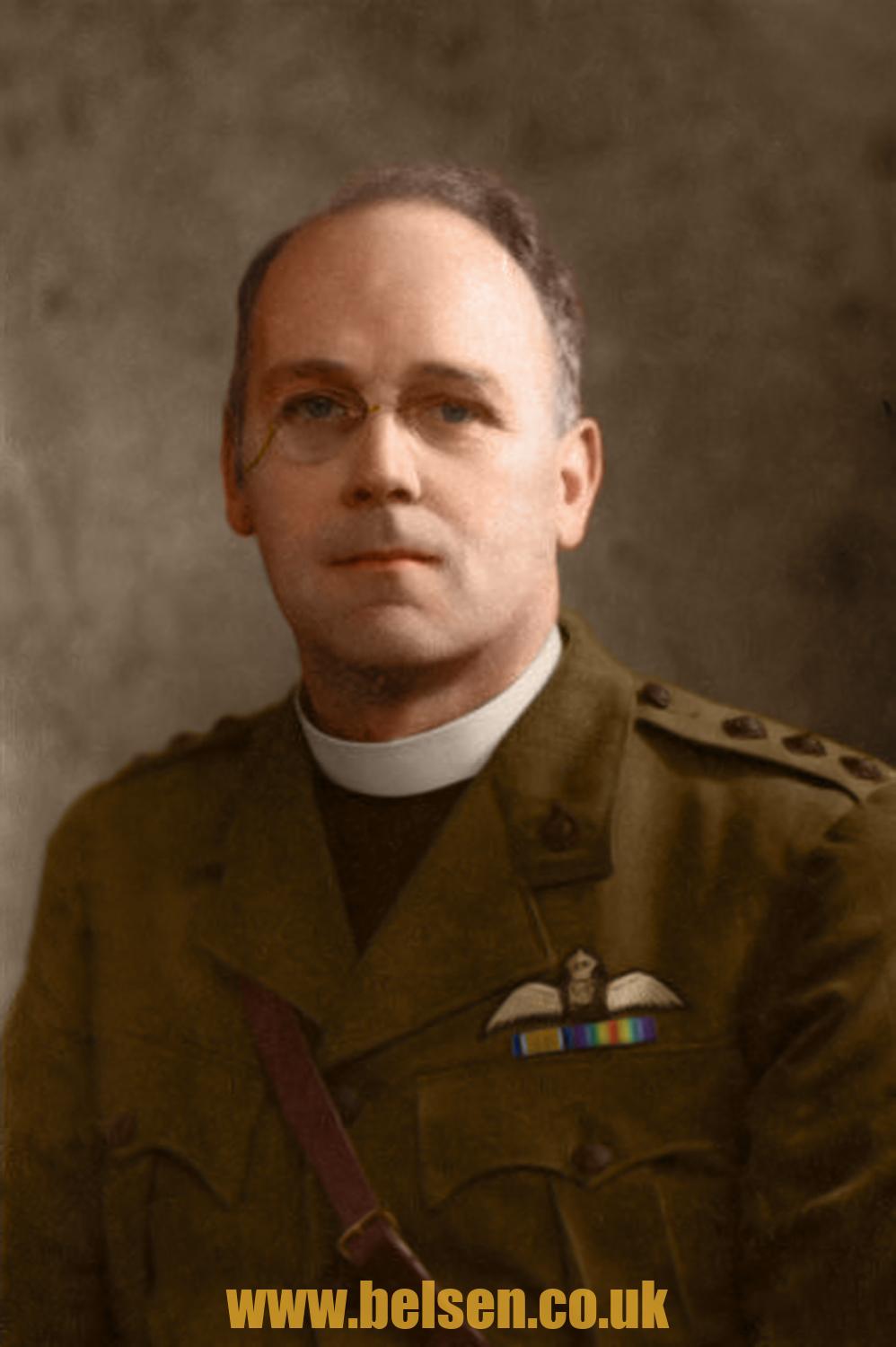 This is a photo I have colourised of him in his chaplain uniform. The wings on his chest are a reminder that he had already served his country in the 1914-18 war in the Royal Flying Corps.
During the interbellum, following his father before him, he entered the church and when WW2 broke out he joined the home guard. In November 1943, aged 44 he was given a chaplaincy in the Royal Army Chaplain's Department.
On April 15th 1945 British and Canadian forces liberated Bergen-Belsen, the Nazi concentration camp which was described by Major Dick Williams, one of the first British soldiers to enter as; "an evil, filthy place; a hell on Earth." CMK Parsons was one of a handful of British Army chaplains who entered the camp in the days following liberation.
When Charles arrived at the camp there were nearly 500 people dying each day, from the appalling conditions and the typhus outbreak. Along with the other chaplains, medical staff and medical volunteers, he saved many lives and gave both spiritual and medical support to the survivors.
One of the most useful roles the chaplains undertook was to try and contact the families of former prisoners in the world outside the horrors of the camp and to provide spiritual care, despite the majority of the victims being of a different faith to most of the chaplains themselves.
Like many people affected by the horrors they saw during the war, CMK Parsons never really spoke about his experiences at Bergen-Belsen to his wife or daughters Ruth and Joan. The information I've been able to find out has been based on letters written to him after the war from colleagues and my own research into the events of April and May 1945.
After the war Charles was the vicar at Breedon Church, Leicestershire until his death in 1953.
Words and photos courtesy of © CMK Parsons / Tom Marshall (PhotograFix)
More to follow…
4,181 total views