'Liberation dolls' come to auction in Newbury. When the Bergen-Belsen concentration camp was liberated on April 15, 1945, a party of British Red Cross nurses and doctors stayed and tended those they could help back to health.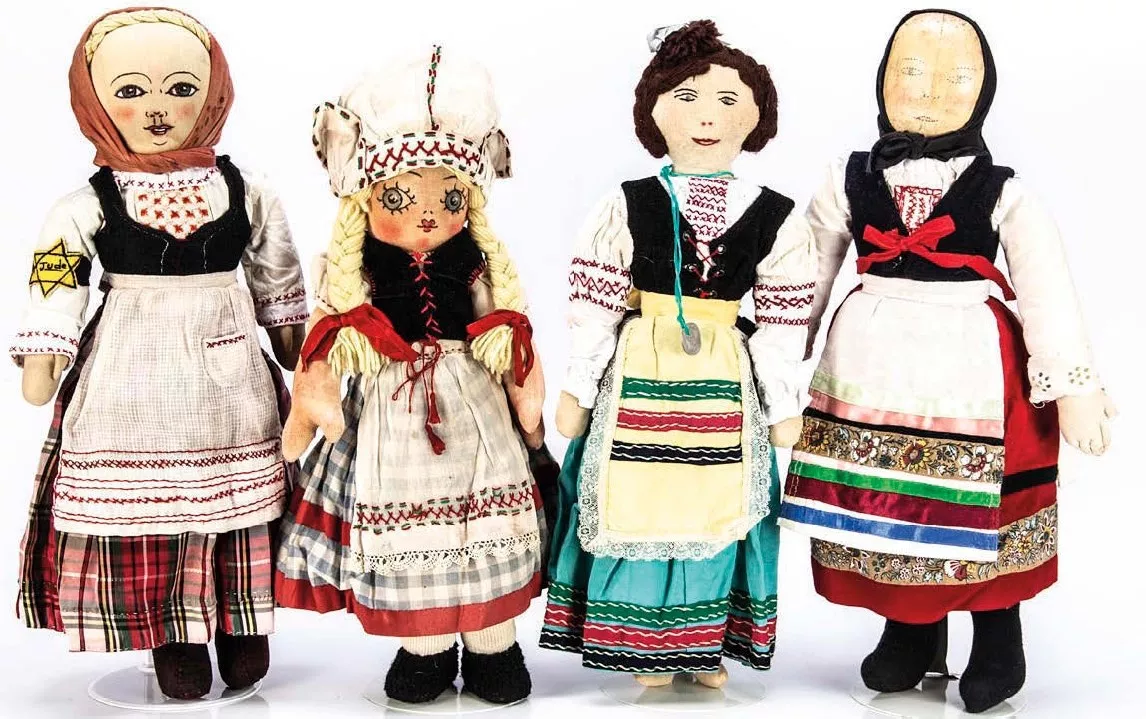 As they gained strength some recovering women made dolls out of scraps of cloth they had been given. Six of these dolls made by Polish women/girls were gifted to Red Cross nurses.
Those dolls have been part of the Jackie Wyartt Collection, a Birmingham collector who has amassed over 500 antique dolls in 70 years.
One of the nurses had taken them to Wyartt's grandmother in 1953, who ran Birmingham Dolls' Hospital. Wyarrt inherited her grandmother's doll collection.
The Bergen-Belsen dolls have now been consigned to Newbury saleroom Special Auction Services and will be estimated at £1000-1500 in the Teddy Bear, Doll, Dolls' House and Traditional Toy auction on June 21-22.
These dolls have rarely been seen in public. For a short while they were toured around England by the Women's Institute (c.1956-60) and Wyartt also showed them to Anne Frank's father, Otto, in the late 1970s.
UPDATE:
Four dolls made to mark the liberation of a Nazi concentration camp in 1945 have sold at auction for £5,625.
The Red Cross cloth dolls were made by Jewish prisoners after the Allies liberated the Bergen-Belsen camp in World War Two.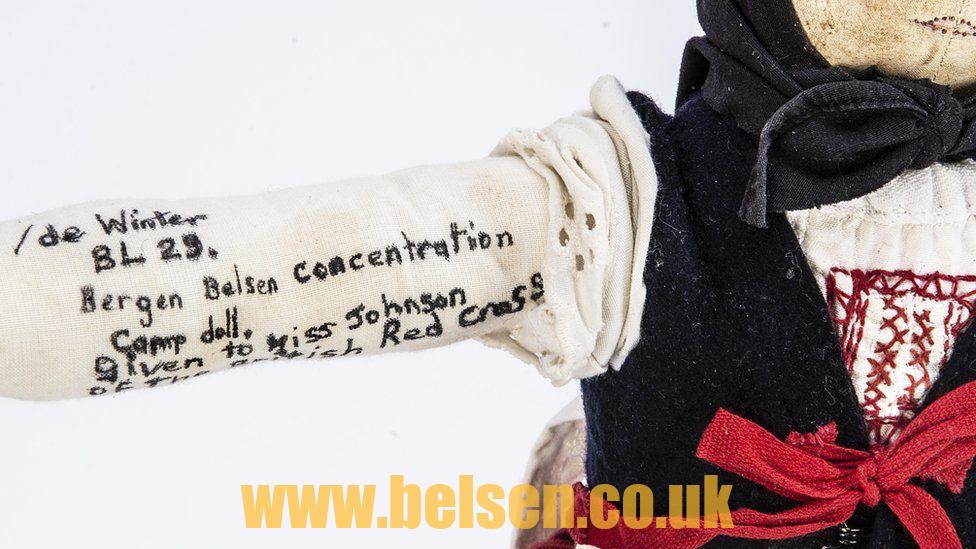 More info on the dolls – "Given to Miss Johnson of the British Red Cross."
3,446 total views