In 1922 Belfast-born Dan Cummings left home three days after his 15th birthday to begin a Juniorate at a Redemptorist College in Limerick.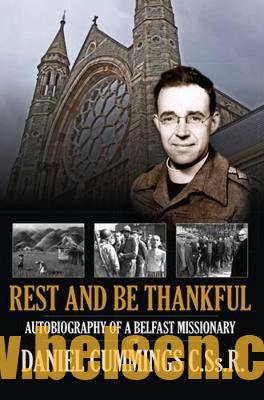 He was not to live at home again. Years later he was persuaded by his then ten year old niece to 'write his life story'. This is his personal account of a fascinating life, from a young lad in troubled Belfast, to missionary in the Philippines. Later, in wartime Europe, he served as an army chaplain, was involved in the D-Day landings and there to see Belsen concentration camp liberated. On his return to Ireland his work included Professor of Scripture in Galway, Superior in Limerick and Prefect of the Church in Dundalk.
As Director of the Belfast Clonard Confraternity and Missions for non-Catholics, his innovative ecumenical work sparked intense interest from his adversary – a young Ian Paisley. 'Rest and Be Thankful' is meticulously observed and recorded with forthright honesty. He finished writing in 1970 and died seven years later. At his request, the manuscript remained unpublished until now, having been entrusted to the same niece who had persuaded him to put pen to paper decades earlier.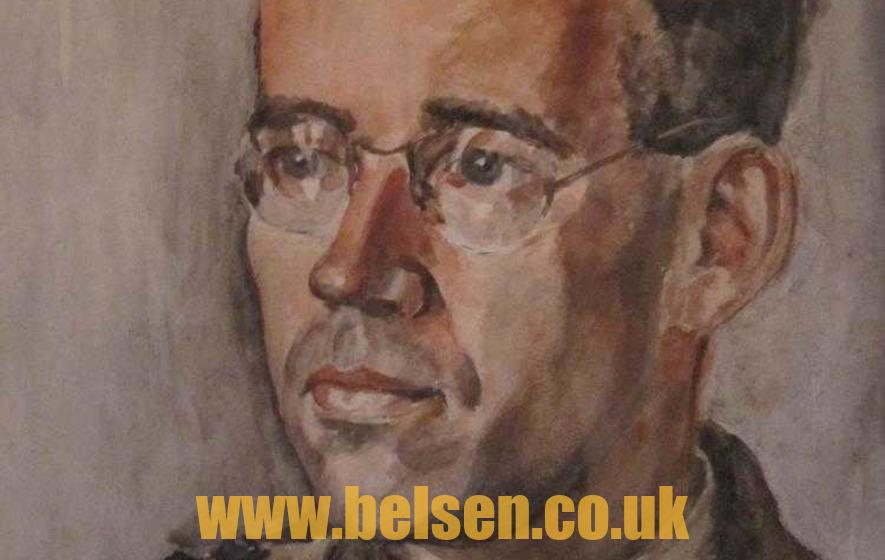 (Above) Fr Daniel Cummings, in a portrait painted in 1946 by Hans Baumeister, a survivor of the Belsen concentration camp
***
It made the young girl cry and retch. The grainy, jolting image on the black and white television could not dull the horror recorded: emaciated bodies with pleading eyes, death piled high, unimagined barbaric atrocities.
She knew someone who had been in this grim war – her uncle, Fr Dan Cummings.
He had never spoken to her of the horrors he witnessed and was not surprised at her reaction to the graphic TV images.
He confirmed that he had been there as an army chaplain, and was involved in the liberation of Belsen concentration camp in Germany.
"Well, you just must write it all down," the girl said.
"You've had such a varied and interesting life that you should write your life story."
Many years later, a letter arrived to the girl from her uncle. The task was complete.
Dan Cummings had written his story. Over a four-year period, he had sacrificed his free time, rising at 4.30am each day to work on his manuscript – 140,000 words, written in longhand, and sent to me, his niece, the girl who had been so moved by the television images.
Dan was among the men who landed in Normandy on D-Day, June 6 1944.
In the following weeks, he proceeded through war-torn Europe. He was with the army that liberated Brussels. He spent much of his time serving in hospital tending the wounded and eventually those liberated from Belsen.
Like all the chaplains, Dan provided an immense support system for all those they encountered, friend and foe alike.
Dan had good German and was able to hear the confessions of German prisoners.
4,280 total views