John Valls – 9th Armoured Div New
John Valls, a beloved Laredoan and war hero, passed away on Friday at age 95 due to congestive heart failure.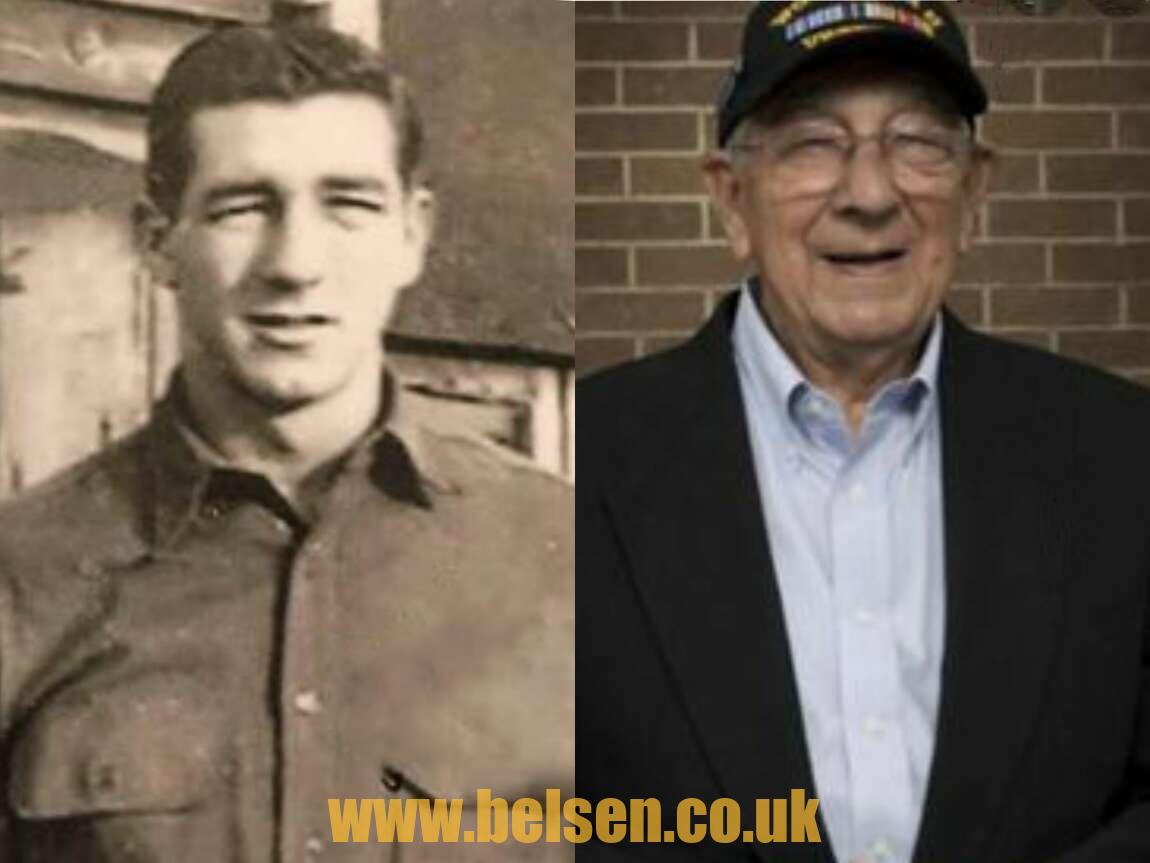 A decorated World War II veteran, distinguished athlete, assistant coach to the state championship-winning Martin High School basketball team, model airplane aficionado, self-published author and great-grandfather, Valls was known across Laredo for various facets of his long and full life.
His daughter Maureen Valls said that for 50 years her father wouldn't speak of his experience fighting in World War II as he suffered from post-traumatic stress disorder. But Valls opened up about his experience later in his life, visiting Laredo schools around Veterans Day to talk about the war. And in 2017 he was recognized at the Texas State Capitol as a liberator during the Holocaust.
In 1945, as a 21-year-old member of the Ninth Armored Division stationed in Germany, Valls was sent on patrol and happened upon a large wall. He opened an unlocked gate and walked into what turned out to be the Bergen-Belsen concentration camp. In an oral history project by Baylor University, Valls describes seeing prisoners lying in racks, dying. He didn't know what a concentration camp was at this time.
Valls was the first American soldier to enter the camp and was among the group of American soldiers who helped the British forces liberate it a day later. He received the Bronze Star for his heroism.
Valls was also a talented runner and hurdler, and while stationed in Bolton, England in 1943, he spent his free time running at a nearby track, according to his account to the Voces Oral History Center at the University of Texas. After his superiors discovered his athleticism, Valls was sent to compete in several events, and he won first place in a 400-meter hurdle race that was attended by Queen Elizabeth the Queen Mother.
When Valls was drafted he was only 17 years old, a junior at Martin High School. And although he later went to college, he never completed high school.
But in 2016, Valls walked the stage at Martin with the 100th graduating class. He waved his diploma, hugged the Laredo ISD officials on the stage and proclaimed, "Once a Tiger, Always a Tiger."
"So he's part of the class of 2016," Maureen said. "It was 72 years later, but it's OK, he got his diploma."
November 12, 2020
3,731 total views