Last week The Royal Anglian Regiment Museum had a call from Andy Strowman, an old friend of a Bedfordshire & Hertfordshire Regiment veteran named Eric Trott who passed away in 1999. Despite our status as a relatively new regiment, it is important to note that the former regiments are still a very prevalent part of our heritage.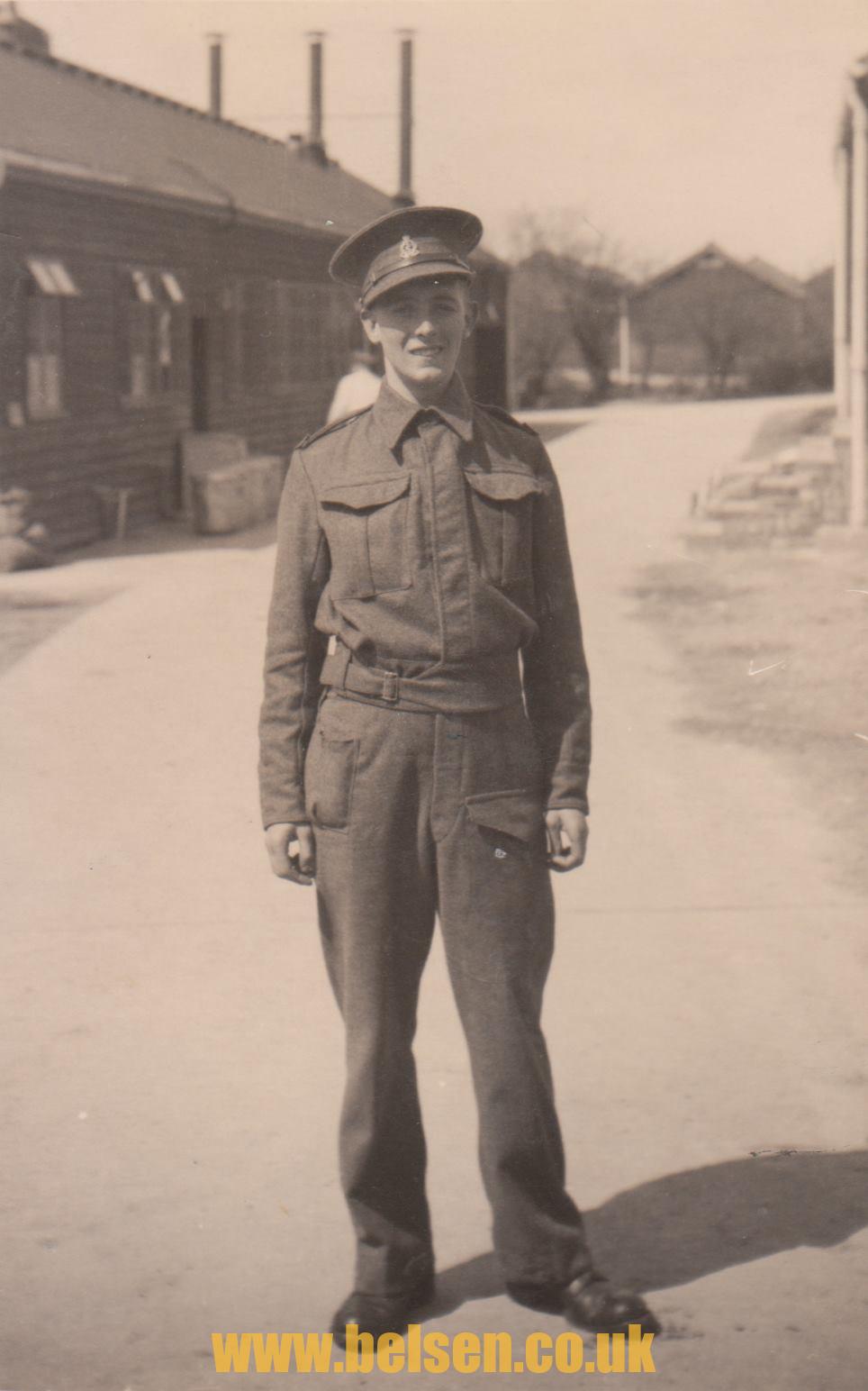 Pvt Eric Trott was born on the 9th October 1919 in Luton. His upbringing was very working class and upon leaving school he undertook factory work, despite his interest in medicine. He was a very proud 'Lutonian' and remained there for the entirety of his life. When war broke out he joined up straight away and saw active service with the Beds & Herts regiment during the early years of the war. After a stint with the Beds & Herts, he managed to accommodate his interest in medical sciences and he secured a transfer to the Royal Army Medical Corps. Trott served in many theatres of war, including Holland where he met his future wife Rena in a field hospital in Eindhoven.
As the allies began to take parts of Germany in 1945, the RAMC began to look after the victims of Nazi racial policy. Pvt Trott was required to assist medical operations in Bergen Belsen Concentration Camp, which included interacting with prisoners and attempting to counteract the typhus that had engulfed the camp. Mr Strowman remembers recalling a conversation with Eric Trott who stated, "We saved as many as we could, but some were just too ill."
Eric Trott died in May 1999 after complications resulting from a hip replacement aged 79. Mr Strowman describes Trott as a shy character but also went on to say that "his kindness, humility, and gentleness, were his outstanding features." His story remains relatively unknown and like many men of that era, he was reluctant to speak about his wartime experiences.
January 22, 2015
2,899 total views