Frank Moreham – 113th DLI
I attach a photo of Frank Joseph Moreham, must have been taken late '45 and a copy of his Mention in despatches. He certainly looks happy and OK.
My Dad was an industrial chemist and worked for Pinchin and Johnsons, Silvertown. His was in a reserved occupation but eventually called up on 17/9/42 and released to Class 2/T1 on 29/12/46.
Apparently my Mum was very cross when Dad got his oak leaf as he had promised to keep his head down! He had a job to do and he did it. Now I have had a chance to read the war diaries for that period, they were under very severe bombardment. Lucky to survive.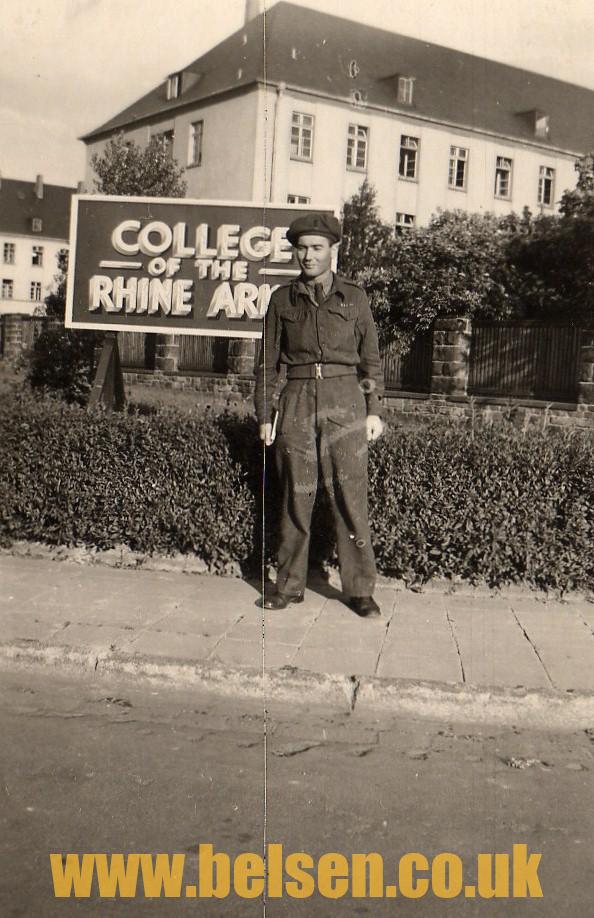 Dad and I are/were violinists and Dad bought a violin with 2000 cig coupons in Bad Pyrmont (which I now have) with a 1946 label.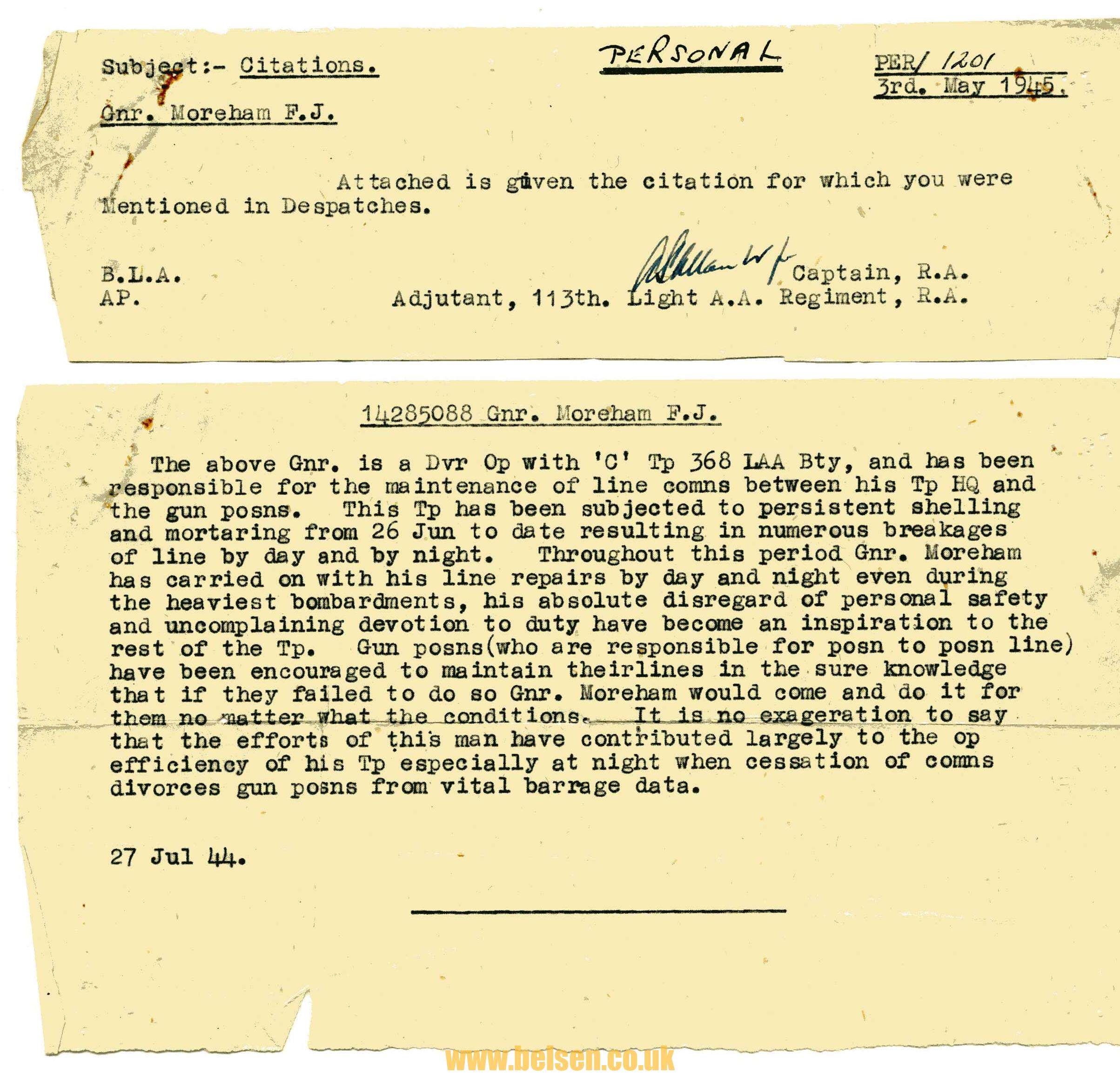 Dad died young in 1979.
Submitted, with thanks, by Steve Moreham
4,839 total views