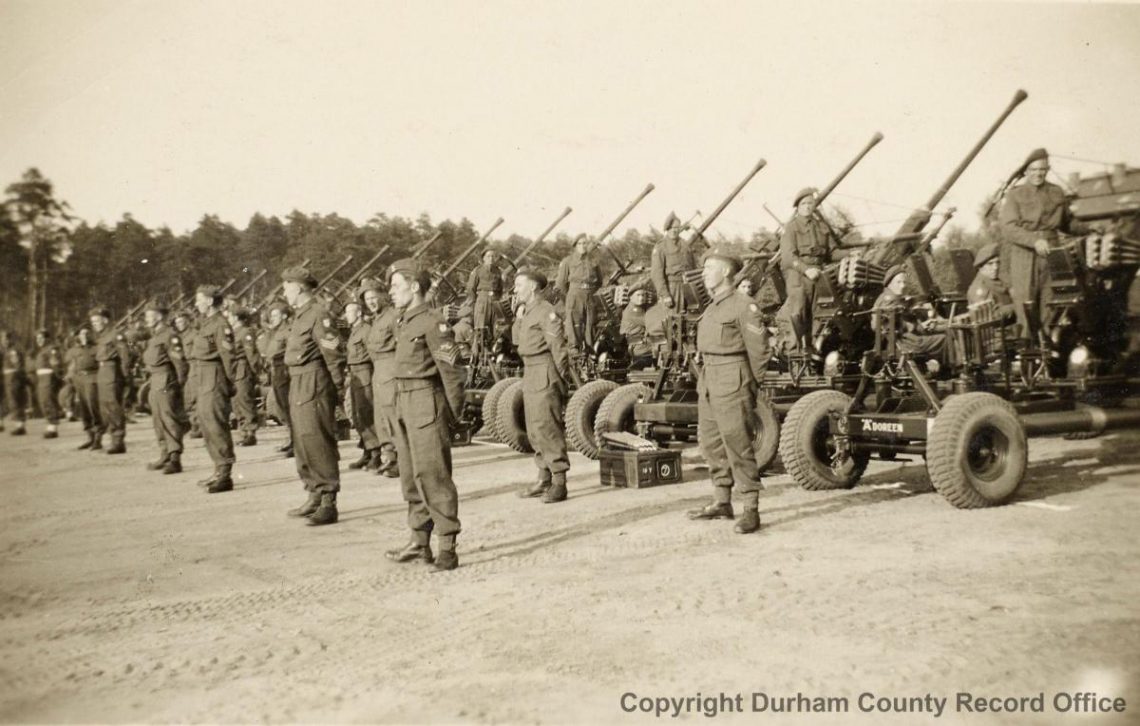 75th Anniversary Press – The Northern Echo
WHILE the street parties were in full swing in streets festooned with bunting back home in Blighty, Victory in Europe was marked in a starkly contrasting way for many British soldiers serving in different parts of the world.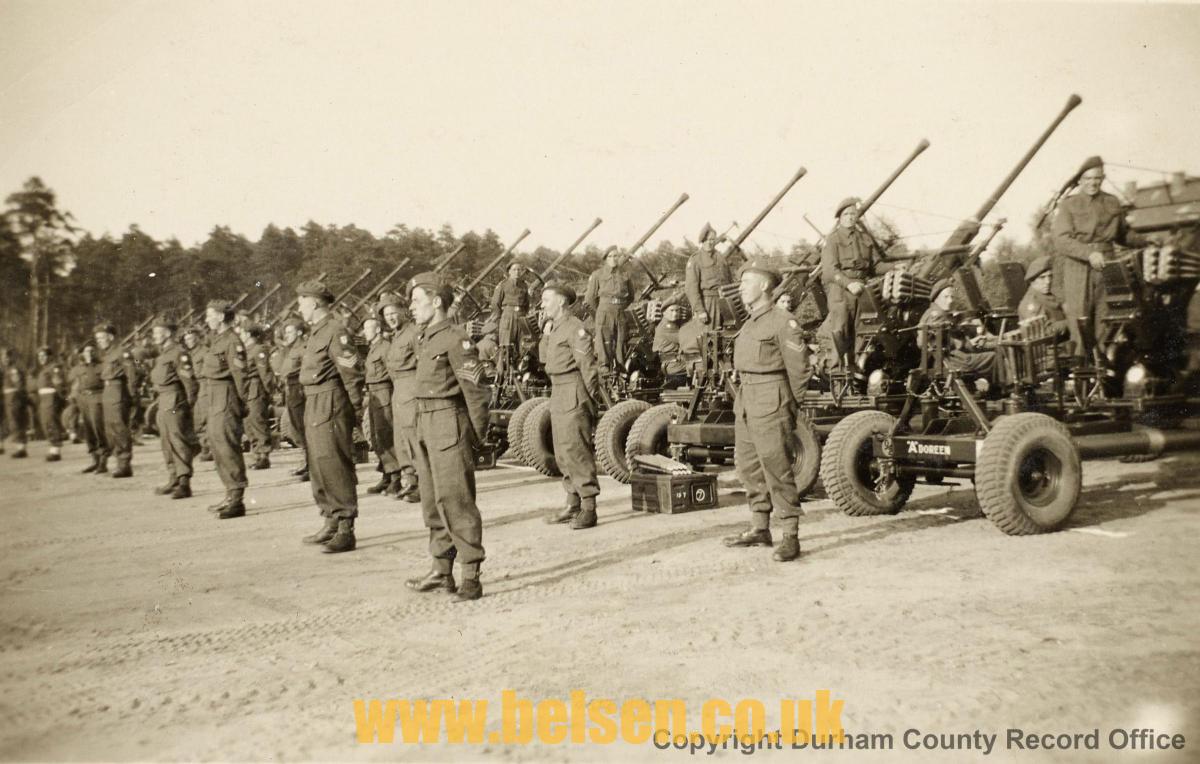 And the lads from the 113th Light Anti-Aircraft Regiment Royal Artillery – many of whom were North-East born and bred – had perhaps the grimmest task of all around the time VE Day was celebrated back home.
It was their job to help clear the Belsen concentration camp, in northern Germany, where an estimated 50,000 lives – potentially many more – were cruelly taken by the Nazis.
The 113th LAA Regiment had been formed from the old 5th Battalion of the Durham Light Infantry, with many of its soldiers coming from West Hartlepool, Horden and Easington. It had been a particularly hard war for these men who had seen active service with their anti-aircraft guns from Normandy in June, 1944, to the crossing of the Rhine in March, 1945.
By April 18, after a drive of more than 200 miles in 22 hours – much of it through enemy territory – they arrived to be greeted by the horrors of Belsen. Their mission was to support the British Army in helping the living, burying the dead and preventing the spread of killer diseases.
The camp had been liberated three days earlier, with the discovery of thousands of sick and starving prisoners who were dying at a rate of 500 a day, mainly from typhus.
More than 15,000 bodies were buried in mass graves dug by bulldozers, while temporary hospitals were set up for those clinging to life and meals were prepared in five cook houses for 50,000 survivors.
Having witnessed unforgettable sights, the men of the 113th Regiment marked VE Day by staging their own victory parade at their barracks at Hohne, just outside the concentration camp.
It was another two weeks before the last hut at Belsen had been burned to the ground and the soldiers of the 113th Regiment left for the Baltic coast.
Their reward was a well-earned two-week holiday but, for those lads from the North-East of England, the days before and after VE Day were associated with unimaginable memories that would last a lifetime.
6,670 total views