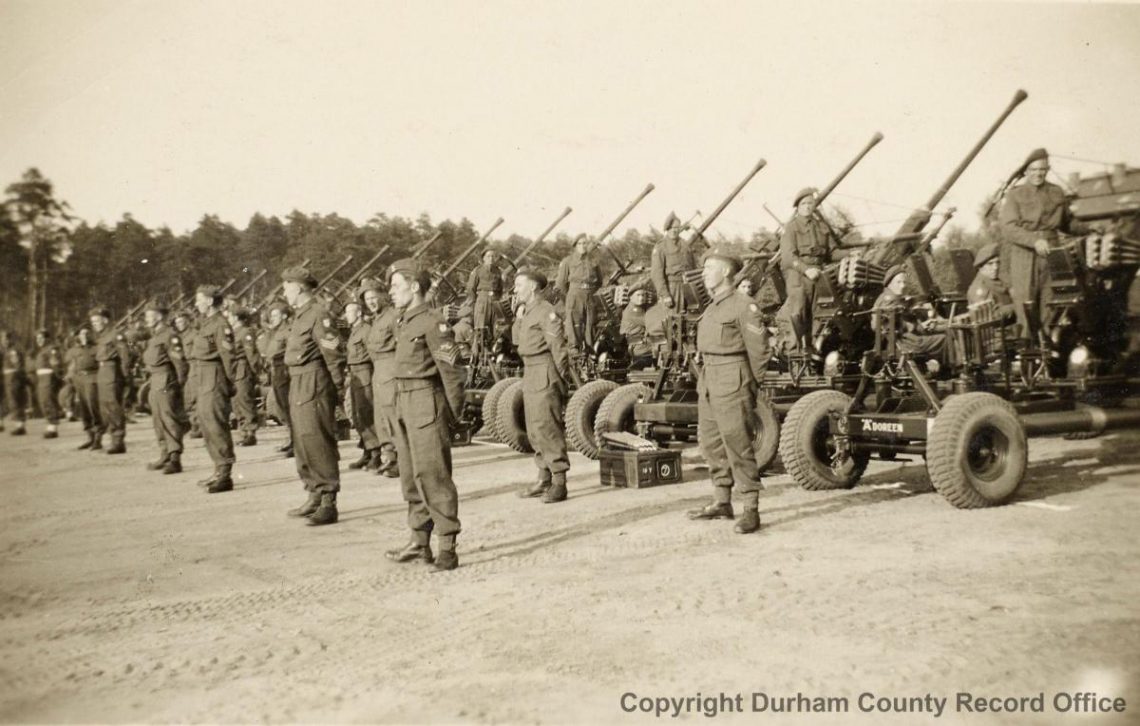 113th LAA Regiment RA (Durham Light Infantry) arrived at Belsen on the 18th April. The Panzer Barracks at Hohne, a short distance from the Belsen camp, was converted into a hospital and a transit camp. The DLI Regimental Journal for October 1946 reported the battalion recorded the following personel (live).
50,000 Inmates
49 male SS camp guards
26 female SS camp guards
800 Wehrmacht Soldiers
1,500 Hungarian Guards plus their families
1,000 Russian POW`s
A military hospital containing
2,000 wounded/Sick Wehrmacht soldiers
100 wounded/sick SS personel.
17,000 dead were interred in the mass graves with a maximum burial rate of 1700 per day once the backlog was cleared individual graves/commemorations could begin. Belsen was emptied by the 19th May and the last hut was burnt to the ground on the 21st May 1945.
63rd Anti-Tank Regt,14 Amplifier Unit, Intelligence Corps were I believe the main British units inside the camp on the 15th April but a small band of men from 1st SAS under Major Harry Poat arrived to check the camp for allied POW`s shortly before the main units arrived
5,824 total views