Social worker Andy Strowman would like the council to honour this 'humble, kind and gentle man' with a memorial plaque in Edward Street where he lived.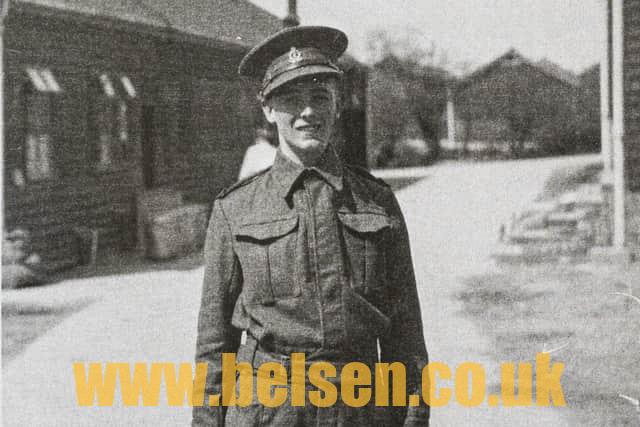 He would also like to see the Mall re-erect the noticeboard that once stood by the entrance to the market, where people could leave their memories of war veterans.
And he believes that St Matthew's Primary School, which Eric attended, should pay tribute to their former pupil with an assembly dedicated to his memory.
Mr Strowman, who has written a moving poem about his friend entitled From Illness to Cure – in Memory of Private Eric Trott of Luton, says: "With every passing day, I feel the need to make sure his legacy is never forgotten.
"He used to get very angry – and rightly so – when Holocaust deniers came on television, and those who downplayed its impact."
The two met through one of Eric's daughters, who had Downs Syndrome.
Mr Strowman recalls: "One day he asked if I was Jewish and when I said yes, he said: 'I have something I want to give you.'
"For many years, he hid what he'd been through from his family. It's a common denominator for war veterans and those who suffered similar trauma.
"He gave me two harrowing photographs that he'd hung on to for 49 years. I think he was waiting for someone he could entrust them to.
"Seeing them was one of the biggest shocks of my life."
One showed bodies piled in a pit at the Nazi concentration camp and the other was of a skeletal naked man being supported by two British soldiers.
Eric had joined the Royal Army Medical Corps as a volunteer, doing his apprenticeship in various army hospitals.
n 1945 his unit was sent to what had been a Nazi 'breeding hospital'.
Patients and evacuated prisoners from Belsen were living in tents. The RAMC tried to save as many as possible but some were just too ill.
Eric revealed one man had had hands grafted on to his buttocks, which the unit had to remove.
After the war, Eric returned to Luton and worked at Kent Instruments.
His daughter, Anne Connolly, told the Luton News in 2015: "I wasn't aware of what Dad did during the war. All I knew was that he'd been in the medical corps. He wouldn't disclose it, end of subject,
"Mum, who was Dutch, hated all Germans up to the end.
"But Dad was always very fair and very kind. And I think after the war he would like to have worked in a hospital, had there been the money for training."
Mr Strowman believes a huge debt of gratitude is owed to Eric and his comrades – and he thinks it's time the town paid due respect.
A spokesman for The Mall said: "The Mall recognises the importance of acknowledging those who passed during World War II and will always continue to support the message of remembrance every November. We would be happy to consult with Andy ahead of this year's remembrance activities and see what we are able to assist with closer to this time, and appreciate his interest in showcasing this tremendous act of bravery with us here at the centre."
Eric's photographs and memories are now housed in Israel's Yad Vashem Museum.
Ref: Luton Today.
1,277 total views