Craig P. Gilbert was born on August 13, 1925 in Manhattan. He graduated from Phillips Academy in Andover, Massachusetts in 1943 and joined the American Field Service near the end of World War II.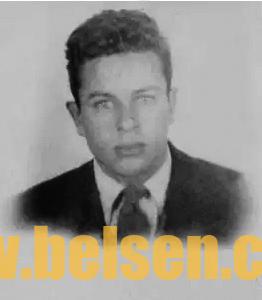 He was one of the volunteers who helped liberate the Bergen-Belsen concentration camp in 1945. After the war, he enrolled in Harvard and graduated in 1949. After graduation he worked as a gopher on Broadway, as a journalist, as a freelance television script writer, and as a film editor and producer. By the mid-1960s he had found a full-time position writing and producing for WNET and became an executive producer in 1966. In 1973 his groundbreaking television series An American Family aired. The series examined the lives of the Loud family in California and is widely considered as the first reality television show.
Gilbert passed away on April 10, 2020 in Lower Manhattan.
Details courtesy of of the American Field Service and AFS Intercultural Programs (AFS Archives).
3,555 total views