Colonel Martin Herford, the most decorated Doctor of WW2 failed to join RAMC in '39 so he joined the Finnish Volunteers but was bored; he made his way to Egypt, via Russia and Turkey, to finally join RAMC and evacuate the wounded from Greece and win the MBE.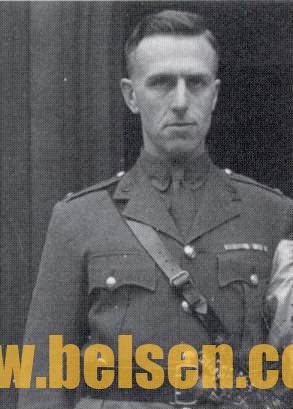 After qualifying he went to work with children suffering from starvation as a result of the Spanish civil war. Later he joined the Royal Army Medical Corps and served in Greece, north Africa, and Sicily. In the final year of the second world war, while commanding a field ambulance, he was taken prisoner after crossing the Rhine to treat wounded airborne troops who had landed behind enemy lines. He negotiated to establish a British military hospital in an old barracks near Arnhem. After the serious cases had been evacuated, he escaped by swimming the Rhine to bring the names of all the wounded British to the allies. He went on to organise medical services at Belsen.
Citation:
"in recognition of distinguished services in the Middle East (including Egypt, East Africa, The Western Desert, The Sudan, Greece, Crete, Syria and Tobruk) during the period February, 1941, to July, 1941."
—
"This Officer was detailed to remain behind with 24 Casualty Clearing Station, to await capture by the enemy, and performed very good service. In addition he constituted himself liaison officer between this C.C.S. and the Ambulance Trains sent up as often as possible to points varying between 5 and 20 miles from this C.C.S. Then the troops had withdrawn from the C.C.S. area, communication with the C.C.S. ceaed, but Lieut. HERFORD, with the aid of a motor-cycle, succeeded in making contact with each Ambulance Train as it arrived, so facilitating evacuation of casualties from 24 Casualty Clearing Station that it was able to withdraw before capture, having evacuated all its casualties."
After the war he studied occupational medicine in the United States. On his return he worked as an appointed factory doctor in Slough. He studied both the physical and psychological aspects of school leavers starting work in a factory and realised how little effort was made to enable them to choose work appropriate to their intelligence and talents. Martin described his pioneering approach to the transition of young people from school to industry in his book Youth at Work in 1957.
In his later years he worked with his wife, Mary, in general practice until her death in 1985. He retired alone to their beloved home in Cornwall, where he lived until five years before his death after a long illness in Weston-Super-Mare.
3,349 total views