William Dillon Hughes (son of Richard Hughes and Hannah Barton) was born 23 December 1900 in Ardglass, County Down, Ireland, and died 13 December 1999.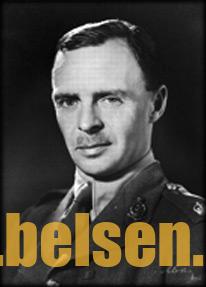 William Dillon Hughes:
C.B., CBE, Q.H.P., M.D., F.R.C.P., served with the R.A.M.C. in China, Malaya, Middle East, Egypt, Palestine, Western Desert, France, Belgium and Germany. Senior Admin Officer at Belsen at end of World War 2.
Former army physician (b Ardglass 1900; q Belfast 1923; MD, FRCPI; CB, CBE), died from bronchopneumonia on 13 December 1999. Dill worked for several years in general practice in the mining valleys of south Wales before joining the Royal Army Medical Corps in 1928. He was in Hong Kong and Palestine before serving as medical officer to 64 and 42 General Hospitals in Egypt during the early desert campaign in the second world war. He was head of the 105th General Hospital medical division, the first hospital division to land in Europe after the Normandy invasion.
He was a senior medical officer in Belsen but rarely spoke of the experience. After the war he specialised in tropical medicine and was consultant to the Far East land forces in Singapore. Dill became professor of tropical medicine at the Royal Army Medical College and commandant of the college, and was appointed honorary physician to the Queen in 1957. He was colonel commandant of the RAMC, 1961-5. In retirement he played golf 365 days a year and took his A level in German at the age of 80. He had an active social life, often staying out later than his teenage granddaughters. Predeceased by his first wife, Betty, and his second wife, Jennifer, he leaves a son (a retired chest physician); two granddaughters; and two nephews (all of whom are doctors).
3,339 total views