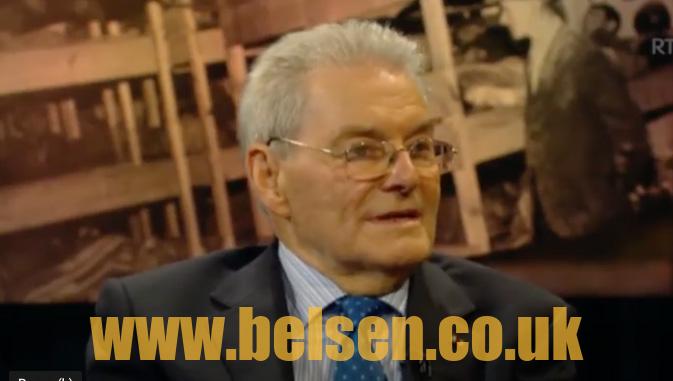 Tomi Reichental on liberation day in Bergen-Belsen
Tomi Reichental on liberation day in Bergen-Belsen.

The Late Late Show | RTÉ One

Holocaust survivor Tomi Reichental tells the story of his experience as a nine-year-old boy in the concentration camp of Bergen-Belsen, in a lecture co-hosted by UCD Philosophy Society and UCD German Society (31 March 2015).
'In the last couple of years I realised that, as one of the last witnesses, I must speak out.'
"Tomi Reichental, who lost 35 members of his family in the Holocaust, gives his account of being imprisoned as a child at Belsen concentration camp.
He was nine-years old in October 1944 when he was rounded up by the Gestapo in a shop in Bratislava, Slovakia. Along with 12 other members of his family he was taken to a detention camp where the elusive Nazi War Criminal Alois Brunner had the power of life and death.
His story is a story of the past. It is also a story for our times. The Holocaust reminds us of the dangers of racism and intolerance, providing lessons that are relevant today."
Tomi Reichental was born in 1935 in Slovakia. He was sent to Bergen-Belsen concentration camp in 1944. Tomi has lived in Dublin since 1959 and regularly talks to Irish schools about his wartime experiences. A documentary about Tomi's attempts to meet one of his jailers, Close to Evil, has been shown on TV and in cinemas throughout the world, and helped again to raise the profile of the Holocaust.
UCD – University College Dublin
4,119 total views