Here in the boot and show department!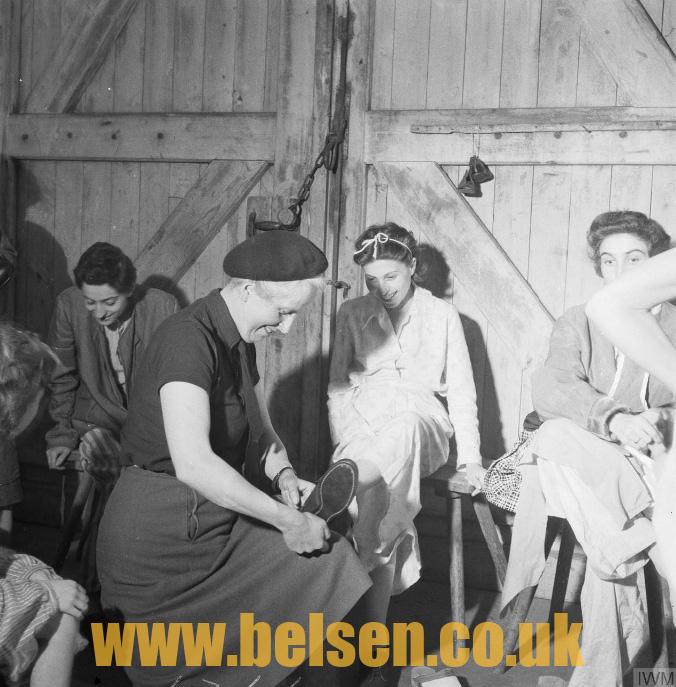 Vivian Dantell of "Abbot's Wood" Speen, Aylesbury, Bucks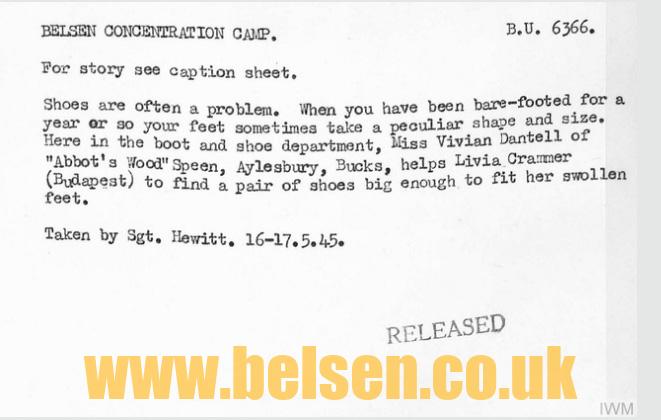 IWM photos. Ref BU6366
Ref. Miss V Dantell, an UNRRA relief worker, helps former camp inmate, Livia Crammer from Budapest find a suitable pair of shoes. After being bare-footed for years, inmates often found the shape of their feet had changed and struggled to find comfortable shoes.
ED: It may have been too early at Belsen for UNRRA and Vivian may have been part of another volunteer organisation. Hopefully more to discover…
Vivian also appears in cine film, helping inmates off a truck – we'll add a still in due course.
3,700 total views