Peter John Horsey: Medical Student
Dr Peter John Horsey
24/07/1924 to 18/01/2015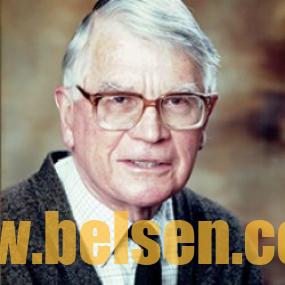 General education
Marlborough House School, Hawkhurst, Kent; Malvern College where he was a school prefect, played in the football and cricket first elevens, and won his athletics colours and the 1941 Ledbury run ('The Ledder'); St Thomas's Hospital Medical School.
After qualifying Peter took a short service commission in the Royal Navy, serving part of the time in the East Indies. During this time he became interested in anaesthesia so, instead of taking a permanent commission, he returned to St Thomas's for six years postgraduate training and was appointed consultant anaesthetist in Southampton in 1958. He retired in 1988.
Professional interests and activities
Peter set up the anaesthetic service for Southampton's new regional neurosurgical unit in 1965, and worked there until he retired. He became an authority on fluid & electrolyte therapy, and taught and lectured widely, both at home and abroad, his postgraduate teaching contributing to the foundation of the medical faculty in 1968. He was chairman of the Southampton medical staff committee and served on several national committees. Chairman of the anaesthetic department at Southampton in the mid to late 1970's he was also an examiner for the Faculty of Anaesthetists.
Other biographical information
Peter's father was a naval officer (the family lived in Hampshire) and he decided at the age of 5 that he would follow him into the Royal Navy, but was unable to enter Dartmouth because of short sight, and subsequently decided on a career in medicine. In 1945, along with nearly 100 other London medical students, Peter volunteered to help at Belsen concentration camp in Germany after its liberation – The Imperial War Museum holds the diary of his experiences. He maintained an interest in military history, read widely about the Second World War, and wrote an account, 'The Unforgettable Summer', of that crucial period in 1940 which he had spent as a schoolboy at Blenheim Palace where his school had been evacuated from Malvern. He married Rosemary on 06/09/1958, a couple of months after taking up his Consultant post at Southampton, and they had two daughters, Nicola and Madeleine, both married with two children each, the family becaming committed conservationists in the 1960s, long before it was fashionable. A lifelong sportsman, he continued to play rackets, tennis, and golf until his later years. Every year he took a team from the Wykeham Rackets Club to Malvern to play the boys, and kept a meticulous record of the matches. In retirement he maintained his interest in military history, and served as a governor of Malvern College from 1986 to 2012. At the age of 61 was the second oldest competitor in the school's Ledbury Run.
4,628 total views