Patrick Moore. No.3 Commando
I would like to submit my grandads details. His name was Patrick Moore, he was a rifleman in No.3 commando. He told me he was at Belsen when the bodies were being moved into pits, which he helped with. Possibly attached to 2nd army group but he didn't give many details.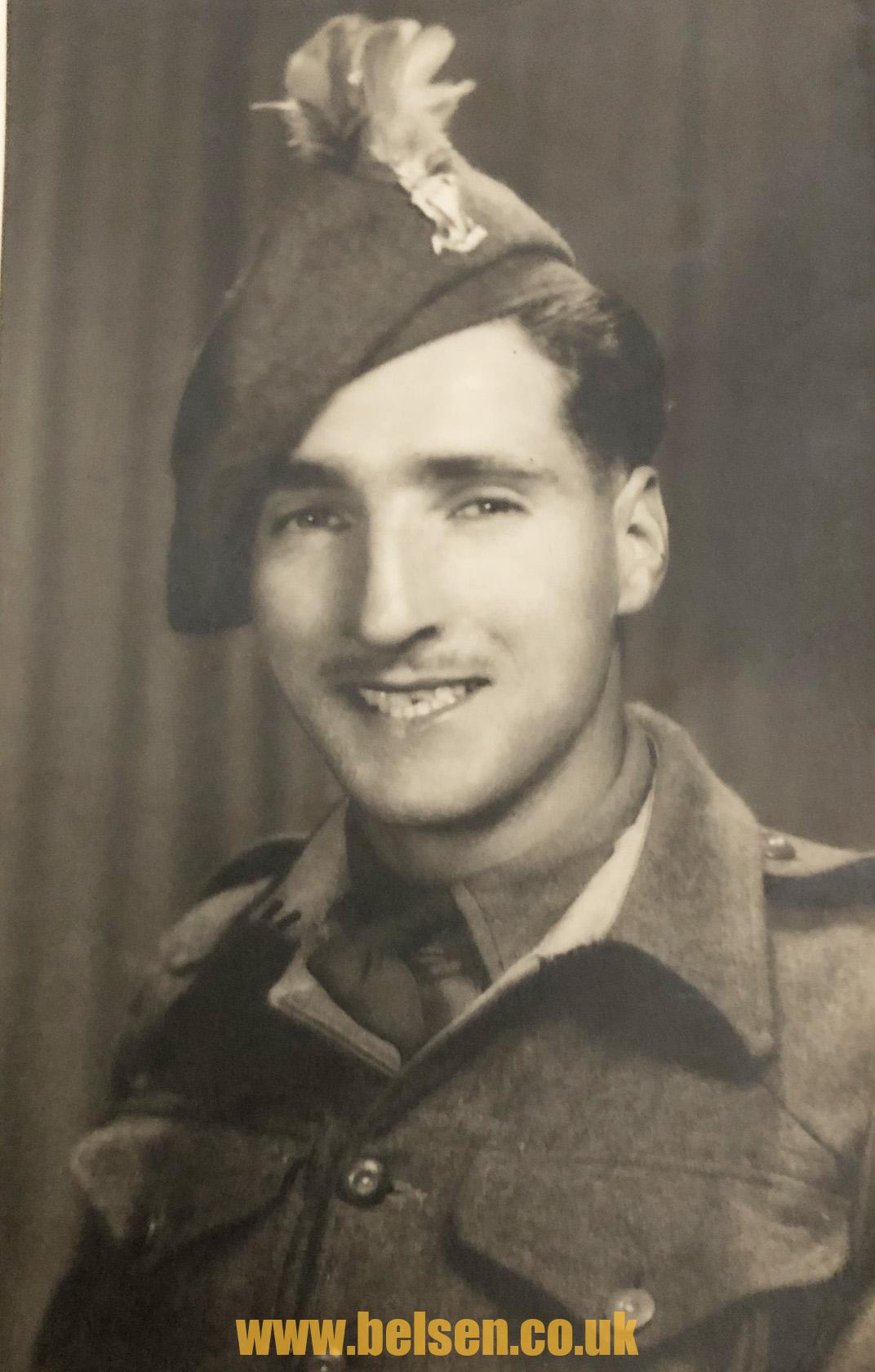 Patrick, from Co. Tipperary, Ireland. Served in the Royal Ulster Rifles and No.3 Commando – D Company.
No. 3 Commando landed at La Breche, west of Ouistreham at 09:05 coming ashore in the second wave.
One of the critical actions fought by No 3 after D-Day was at the river Orne and the capture of the Merville Battery to the flank of the landing beaches. The Battery was captured but at great loss to No 3 Commando. A brief replenishment in the UK followed at Worthing and then the unit was back in action again as part of the British Liberation Army.
No3 were involved in the actions during the crossing of the river Maas, the clearing of the Maas Rhine Triangle, the capture of Osnabruck, the crossing the Weser (Operation Widgeon) and Aller rivers, and finally the crossing of the River Elbe.
Moore has written, in hand, on a copy of The Torch, that they crossed the Rhine in April 1945.
There are currently no details placing No.3 Commando at Belsen however, accounts by Moore, confirm that he was. More to research. ED
Sorting through his old things, I found a book published in 1950 telling the story of the war from D-Day to liberation. The interesting thing is that he wrote notes on specific pages, most notably the chapter on Belsen. Written around the page is "entered Belsen, god help us how can human beings do this to each other, to women and children, this is hell on earth".
In June 1945 No 3 Commando, were back in the UK preparing for the planned invasion of the Japanese mainland.
Neil Davies

4,430 total views