A VETERAN soldier, believed to the last member of Durham Light Infantry to have taken part in the D-Day landings, has died two days before celebrating his 75th wedding anniversary with his wartime sweetheart.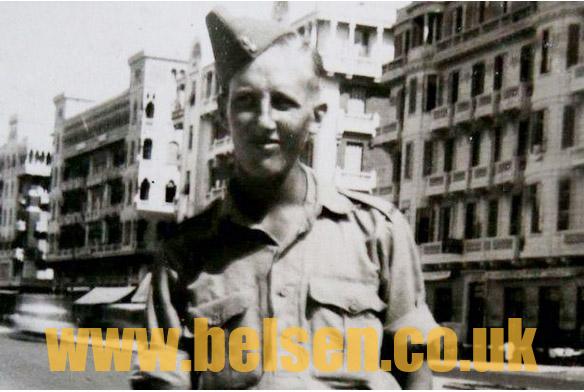 Dickie Atkinson, who was evacuated at Dunkirk, stormed the beach at Normandy and helped liberate a Nazi concentration camp, died in hospital on Thursday afternoon, aged 98.
The former private took ill at his home in Whitley Bay, where he lived with his wife, Joan, 94, in the early hours of Easter Saturday. The couple met on a railway platform in London in January 1944, while he was on leave and she was serving with the Auxiliary Territorial Service, the women's branch of the British Army.
They were wed on April 27 before Mr Atkinson, who was a bricklayer, but served as a driver, had to prepare for Operation Overlord, a turning point in the war against Hitler's Germany.
***
Sitting in an armchair in the living room of his home, he becomes animated when recalling his experiences as a younger man and it is clear his memories are as vivid as ever.
He said: "When the doors opened on the landing craft I couldn't believe my eyes."
"The smell hit us first of all. The smell of the cordite. It was a dull, lousy stormy day and the fumes were lying on top of the water. It stunk, and the number of ships was amazing. You could step from ship to ship to get to the shore. I did not think about the fighting I just wanted to get off the ship and get on to dry land."
A little over five years earlier, Mr Atkinson, who grew up in Felling, Gateshead, had been working as an apprentice bricklayer, while the storm clouds of war brewed across Europe.
Hitler was growing in confidence, and in March, the same month Nazi Germany began to occupy Czechoslovakia, 18-year-old Dickie volunteered for the Territorial Army and joined the 9th Battalion DLI.
Mr Atkinson said: "At first it was an adventure for us to get abroad.
"We didn't realise, but when we got there we sharp learned.
"It was not an adventure.
"It was life or death."
After war was declared, 9 DLI was sent south to the Cotswolds to train for war before it was sent to France in January 1940, as part of the 50th (Northumbrian) Division.
In May that year, Private Atkinson, despite having little driving experience, had got himself a job as a driver in the Motor Transport Section, predominantly to avoid having to do a lot of marching.
He took part in the failed counter attack at Arras and he was one of more than 330,000 soldiers evacuated at Dunkirk.
He said: "It was total chaos. The first week it was half rations and then there were no rations so we were foraging for whatever we could find. The men were marching in their sleep. We had to walk along the beach about six miles. The German dive bombers were bombing us constantly. I eventually got on a boat. I have no idea what kind of boat it was. Everyone was hungry and dirty. It was every man for himself."
On its return from Dunkirk, 9 DLI was first sent to the south coast of England on defence duties but, in May 1941, after the threat of a German invasion faded, the battalion sailed for the Middle East.
Over the next two years, Private Atkinson served in Egypt, Cyprus, Iraq and the North African Desert, seeing action at Gazala and Mersa Matruh, where he was wounded.
He said: "I was shot in the back, and it was hot, searing hot and you just go down. "There was no jumping about or anything like you see in films. Someone must have picked me up and carried me out."
After he recovered, Mr Atkinson took part in the Sicily landings in July 1943 and saw action at Primosole Bridge before 9 DLI returned to England, along with the rest of the 50th Division, to prepare for D-Day.
In January 1944, on a visit back to Britain, while in London, on a railway platform, a 20-year-old woman caught his eye and he asked her for a date.
Two months later they were engaged and a month later they were wed at Marylebone Registry Office, but it would be two years before they could settle down to enjoy a peaceful married life.
There was no time for a honeymoon and it was not long before Mr Atkinson and his comrades were being prepared for Operation Overlord when 156,000 American, British and Canadian forces landed on five beaches along a 50-mile stretch of the heavily fortified coast of France.
On June 6, 1944, as part of the Allied seaborne invasion, Mr Atkinson drove onto the sand at Normandy, helping lay the foundations for the liberation of German-occupied France.
He was unhurt, but, two months later, during fighting, near Mont Pincon, Mr Atkinson was wounded again with another shot in the back and spent time in hospital.
After recovering, he re-joined 9 DLI and the final advance towards Germany, helping to liberate the Nazi concentration camp at Bergen-Belsen.
When Germany surrendered Mr Atkinson served with 9 DLI during the occupation until he was finally demobbed in 1946 and returned to civilian life as a bricklayer.
Mr Atkinson, who lives with his wife, Joan, 94, in Whitley Bay, and still drives to the local supermarket, said: "I have had a lucky life and I have not had any major health problems.
"There were danger moments during the war but I said my prayers and you forget about them.
"You just remember the good times. But there is no such thing as a good war or the glorious dead because of the things that happened, such as at Bergen-Belsen or Auschwitz, but we knew nothing about that until after the war."
Archive: 31st March, 2019
Update.
Paul Errington: Dickie Atkinson who I knew well served with 9DLI not 113 LAA
Thank you. Reference changed accordingly.
4,195 total views