Stills from this British Pathe film show a number of personnel gathered to see the huts at Bergen Belsen burnt down.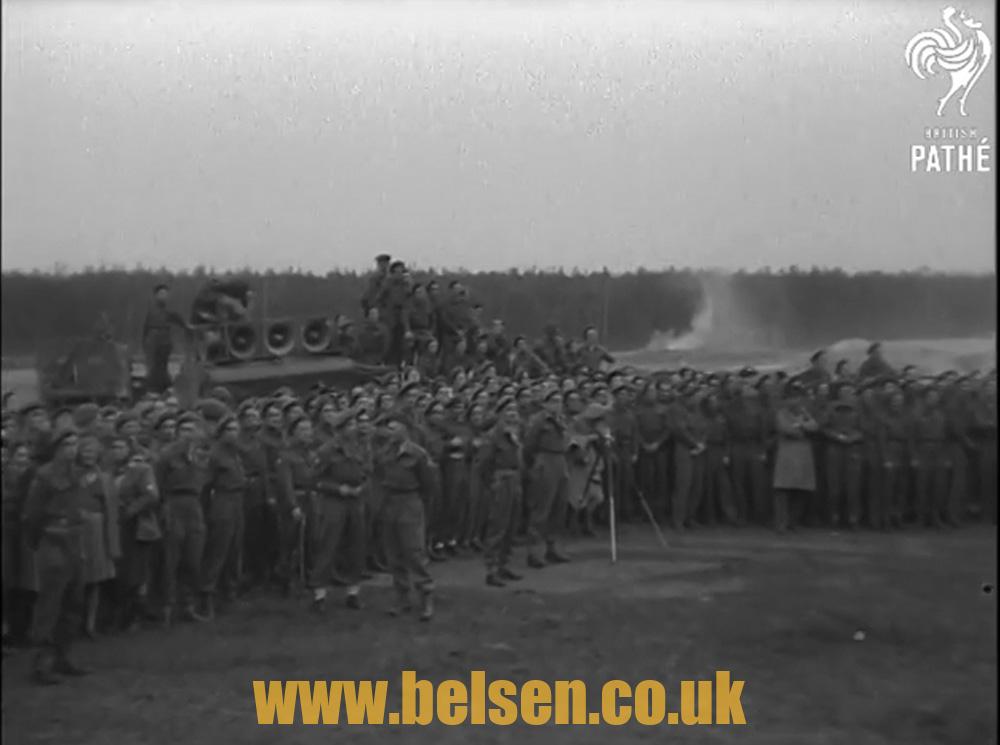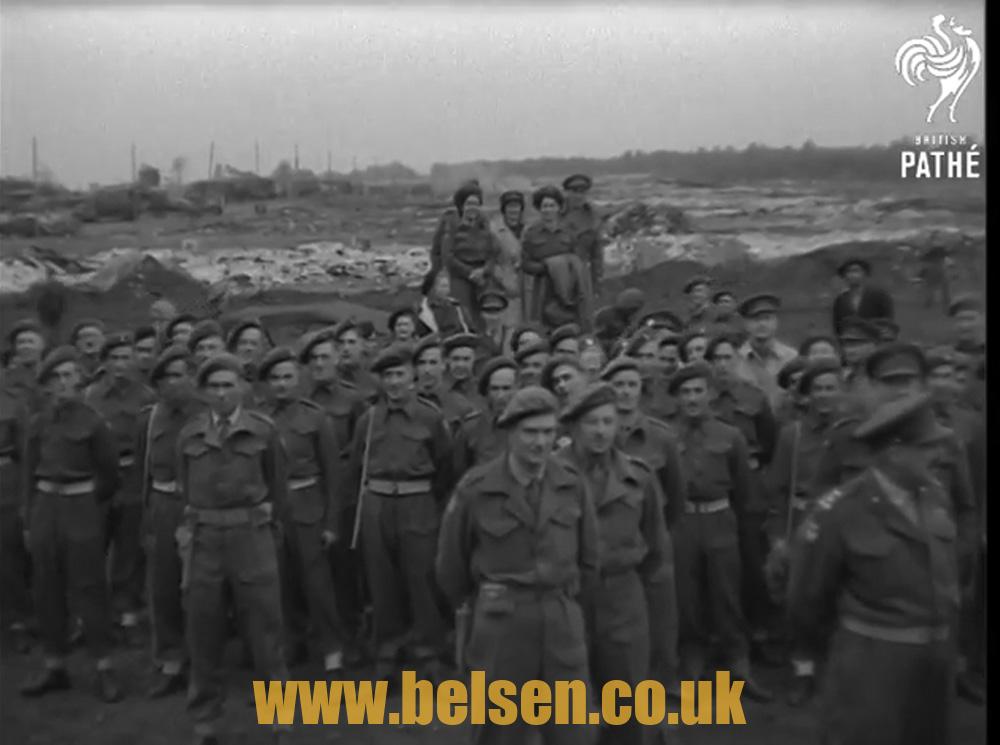 Above. Brigadier Hugh Llewellyn Glyn Hughes, can be seen here on the right.
UPDATE: This photo shows 113th LAA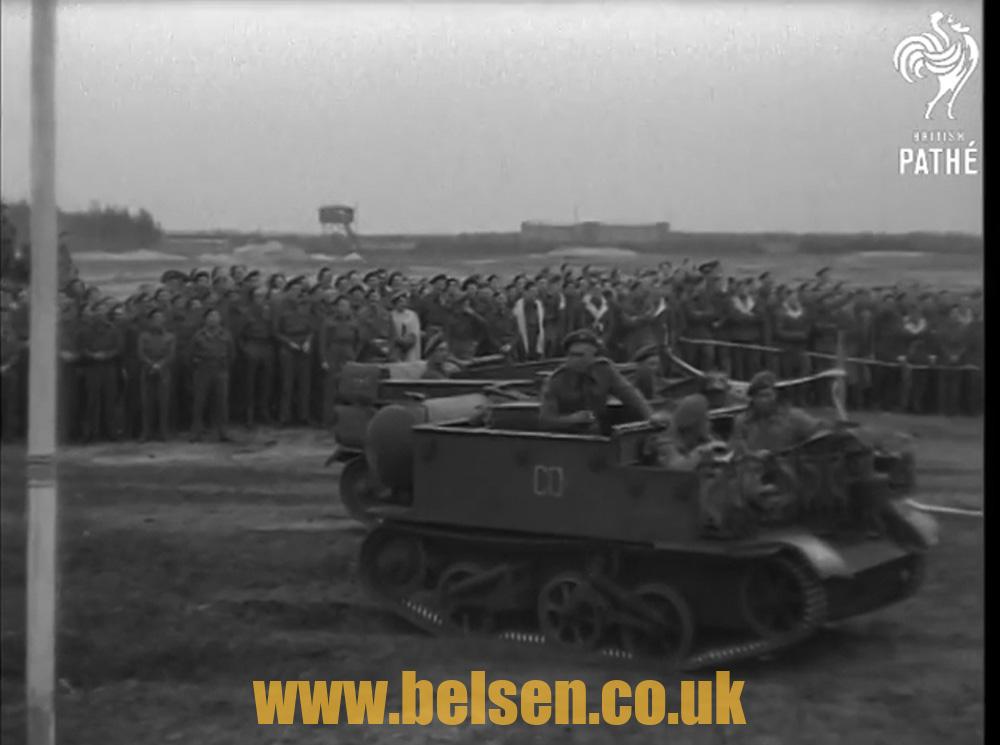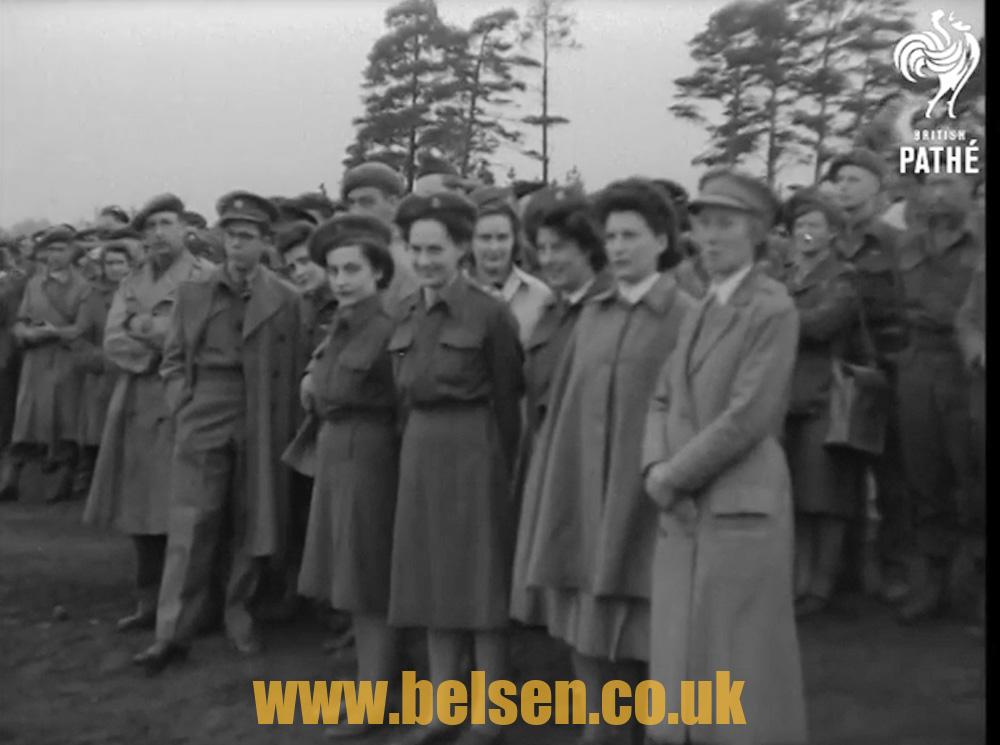 This still shows the same group from two angles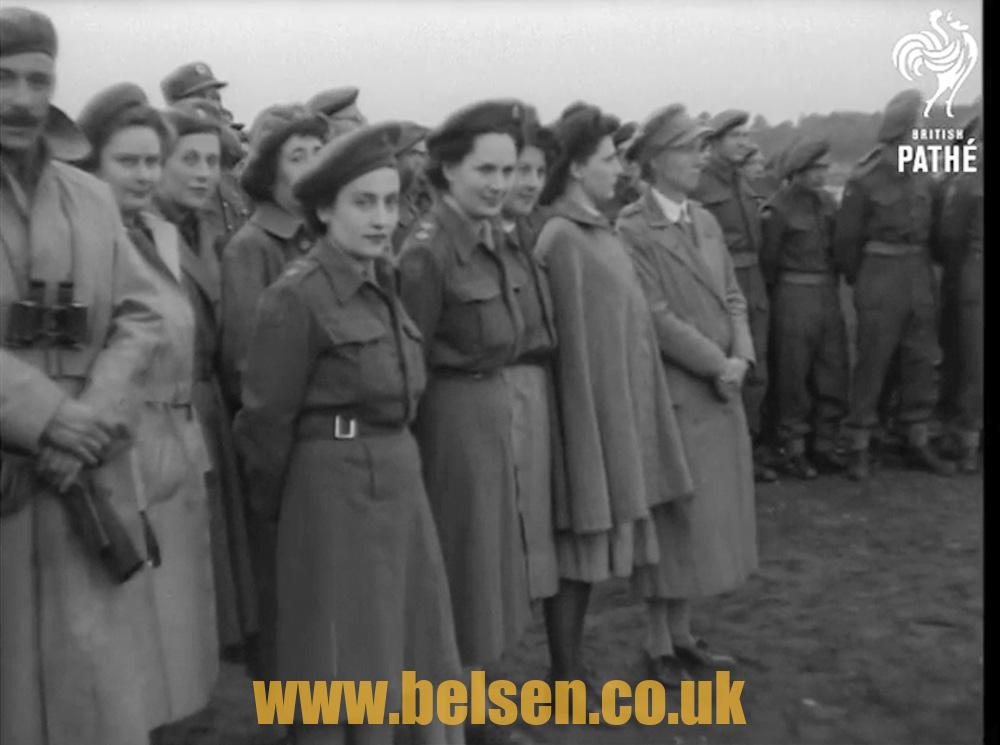 So can you help recognise anybody here or indicate a service unit? If you can please get in touch.
4,703 total views