Stills from cine film dated 19th April. Wrinn from Hoddington, Scotland, drives the bulldozer.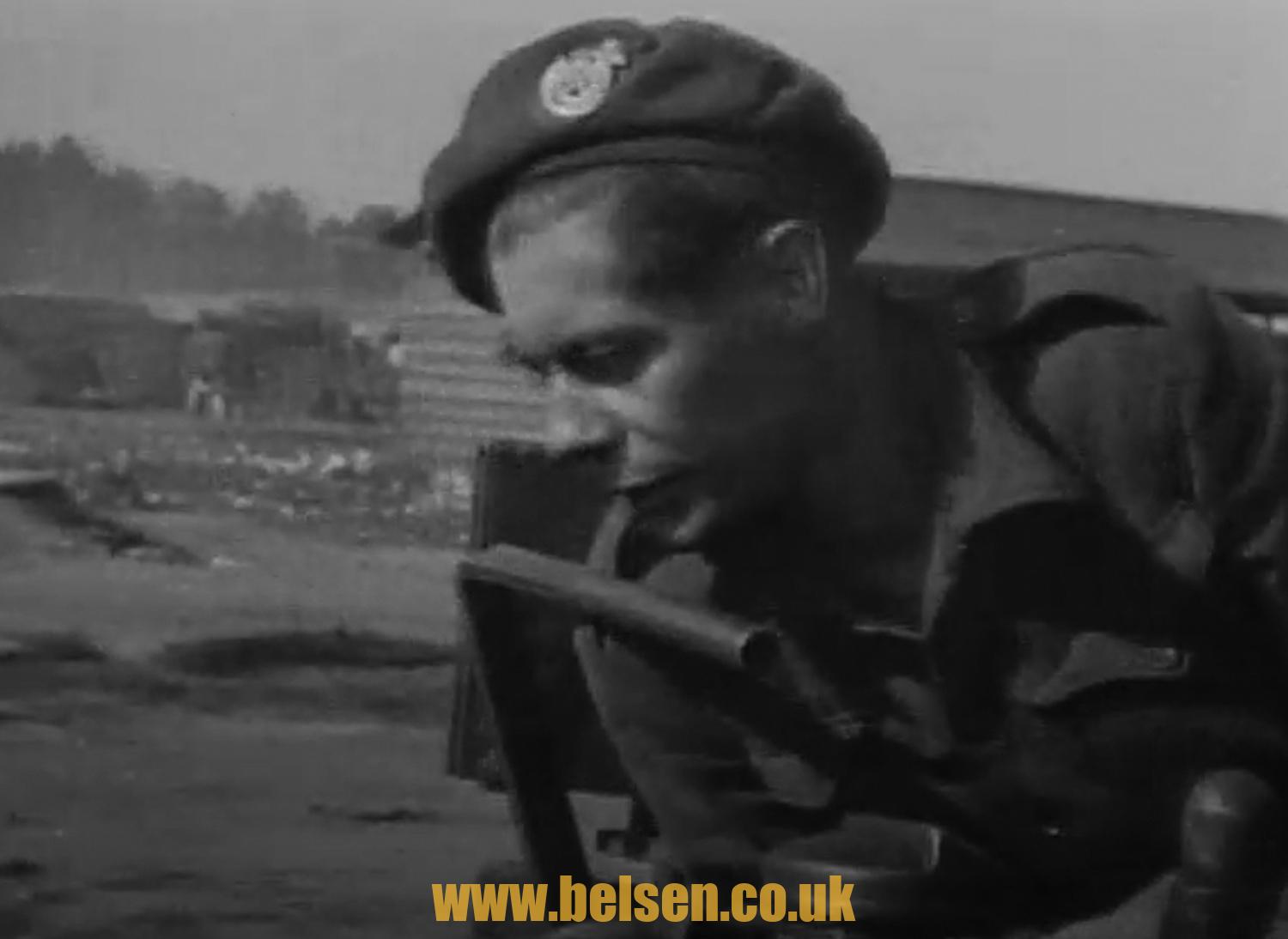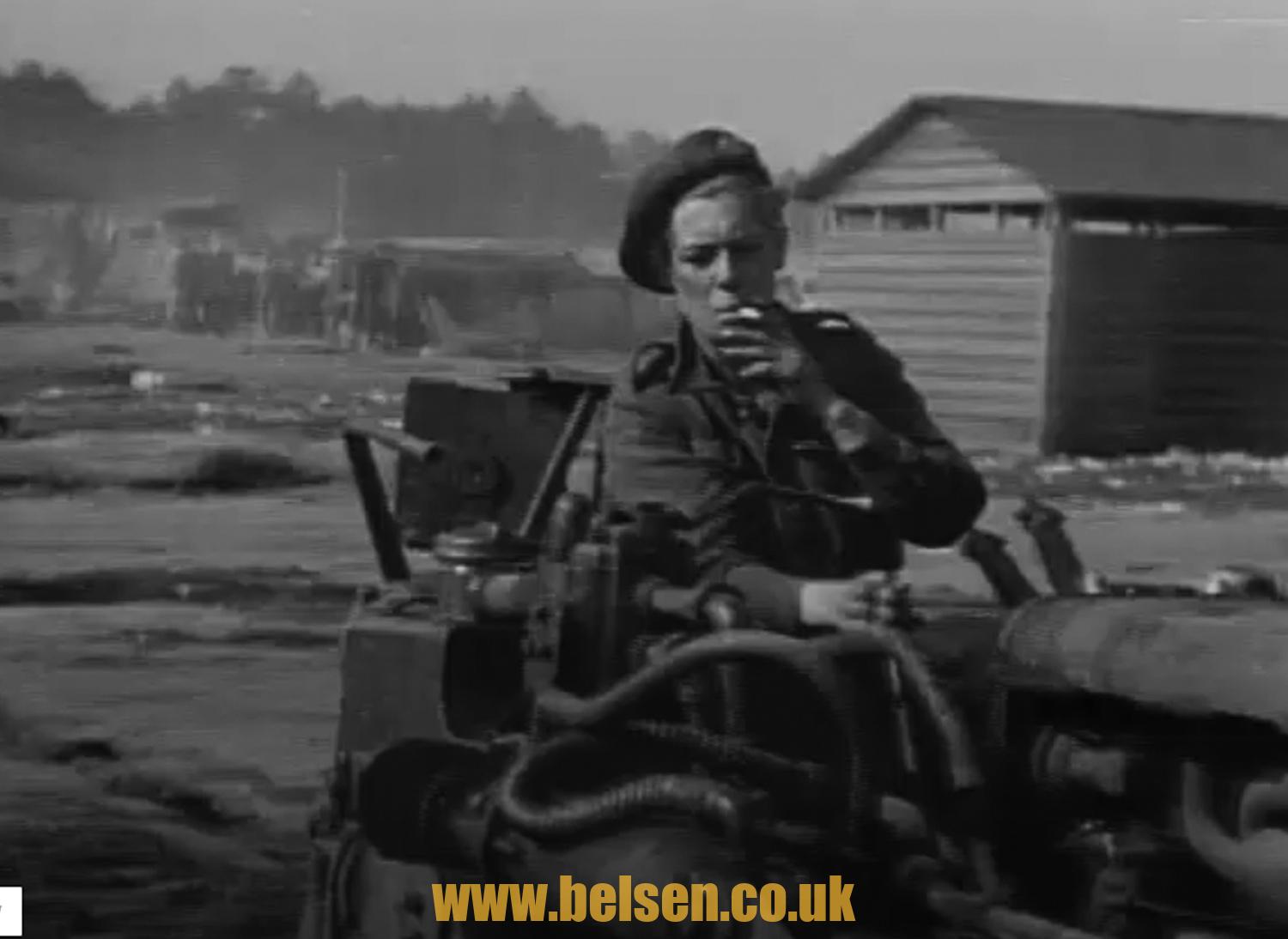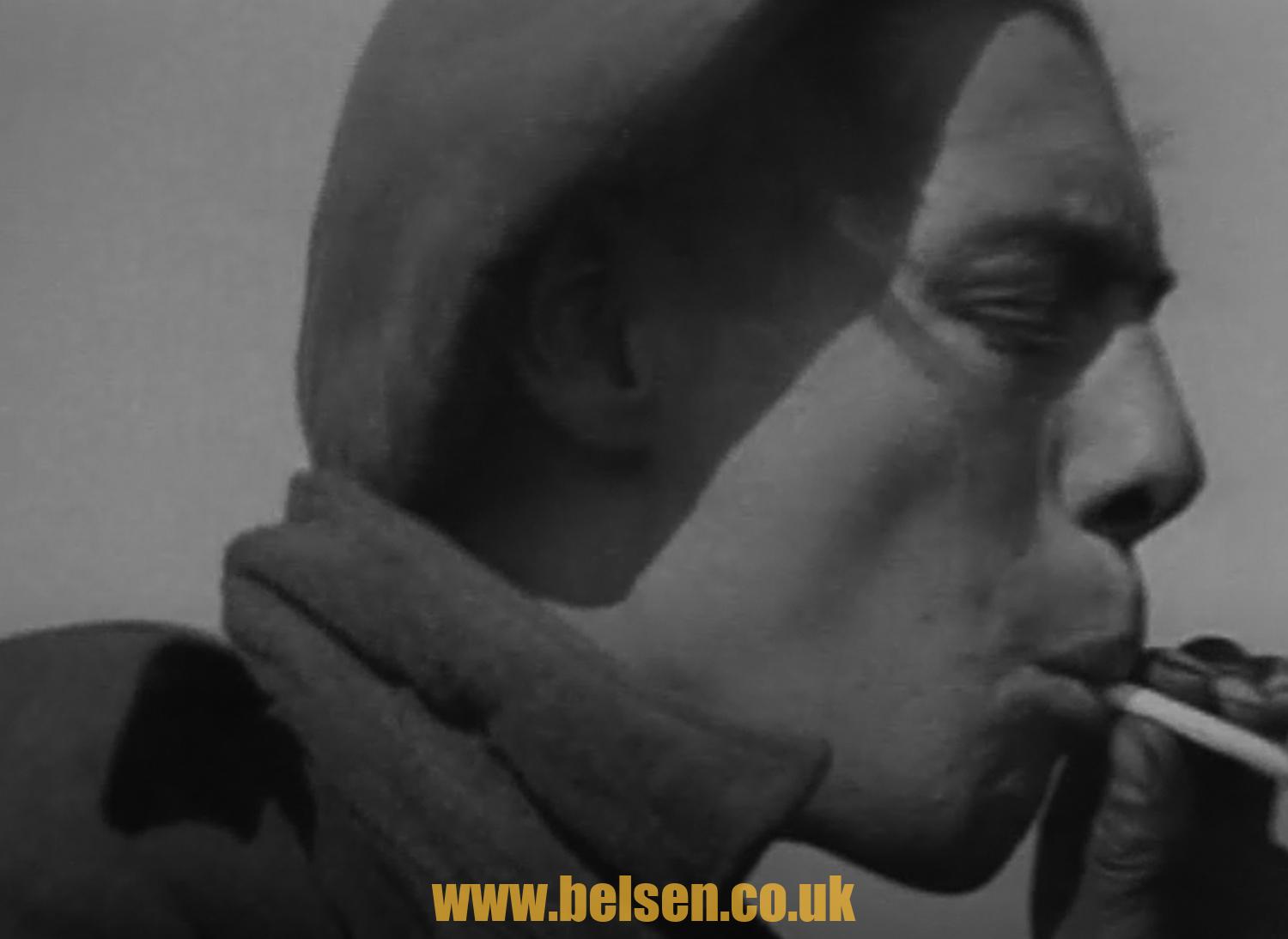 Wrinn is visibly distressed as the blade is set too high so bodies slip beneath vehicle.
He spits over the side of tractor and smokes.
Later he is relieved by Burridge of Todmordon, Yorks holding petrol soaked handkerchief over his nose and mouth while driving tractor with other hand.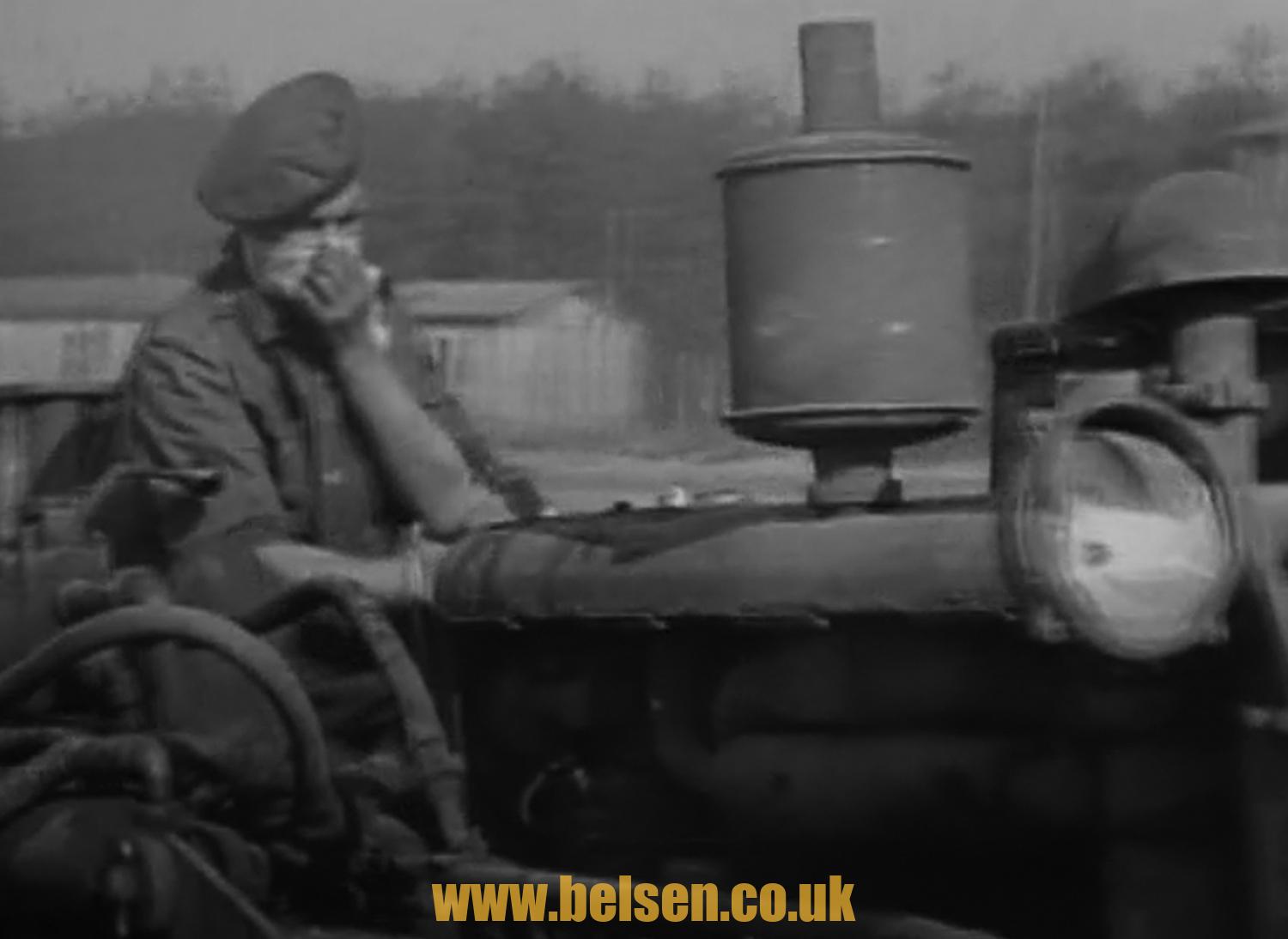 3,727 total views