Squadron Leader Douglas Haig Palmer RNZAF
I am responding to your request for information about the liberation of the Bergen Belsen camp in May 1945.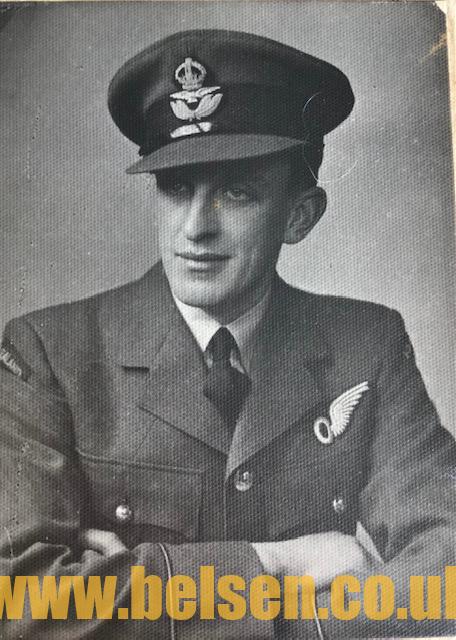 My father Doug Palmer is said to be the first New Zealand serviceman to enter Bergen Belsen. My father had a challenging time during WW2 so I will summarise to provide a brief timeline:
1939/ 41. Volunteered for RNZAF then trained as a navigator in Canada.
1942. Arrived in Britain and was seconded to RAF 57 Squadron. He flew with the newly established Pathfinder Force and his crew was in the main New Zealanders. He flew one tour consisting of thirty three operational flights.
1943. Oversaw the use of navigational aids on land, first in Britain and then based in Dinant, Belgium with a squadron under his command.
1944. Instrumental in D Day landings, then joined with Allied Forces to move eastward and overland into Germany. Unsure which command his squadron was serving under at this time as still trying to find records.
1945. May Entered Bergen Belsen with Allied Forces.
Doug was asked to stay in France after the war ended and assist with the relocation of the many displaced European citizens. He stayed for three months in this role and then decided to return to New Zealand.
I hope this is helpful and please let me know if I can assist in any way. This project is extremely important in my view.
Submitted by Liz O'Brien
Mentioned in Despatches:
His Majesty the King has been graciously pleased to approve that the following be Mentioned, in recognition of distinguished service and devotion to duty :
Acting Squadron Leader Douglas Haig Palmer – Royal New Zealand Air Force; of Wellington.
"The first New Zealander to set foot on German soil in the invasion of occupied Europe was believed to be Squadron Leader Douglas Haig Palmer (Wellington) of the R.A.F. (Second Tactical Air Force). He went to Normandy at the beginning of September, 1944 with the British forces. He flew in France in close contact with the army and was the only New Zealander to enter Brussels at its liberation."
More to follow…
5,442 total views