Sergeant Ian James Grant (APFU)
Ian James Grant was born in Edinburgh in 1917 and was called up for military service in 1940, initially spending two and a half years with the Royal Scots as a Lance-Corporal.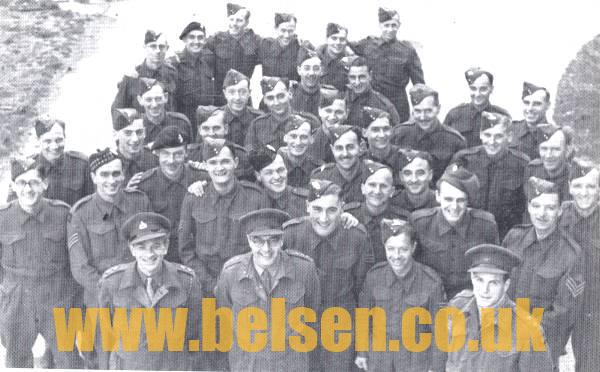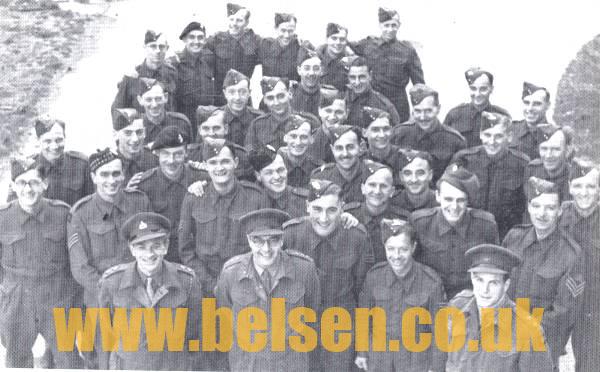 But yearning for something beyond regular regimental employ, he volunteered to attend an Army Photographic Film Unit (A.P.F.U.) training course at Pinewood Studios in Buckinghamshire, a course that paid rapid dividends in the form of excellent quarters and the company of similarly employed A.T.S. and W.A.A.F. teams. Graduating as a fully fledged cameraman in the rank of Sergeant in time for the Normandy landings, Grant's first official commission was to capture on film a selection of top secret vehicles on the Isle of Wight, vehicles that became known in the invasion as "Hobart's Funnies", after Major-General Percy Hobart.
Grant was assigned to Lord Lovat's 1st Special Service Brigade, comprising 3, 4 and 6 Commandos, and 45 Royal Marine Commando, and he landed on the beaches at Ouistreham with the first and last named units at H. + 90, proudly sporting the famous green beret.
Following the crossing of Pegasus Bridge, Grant sought refuge in a house in the village of Sallenelles, but that night his billet was taken out by a self-propelled artillery weapon, moments after he had rushed out into the garden when alerted to his pending fate by a vigilant Commando. Shaken by his first combat experiences, he reported to the A.F.P.U. H.Q. at Cully the following morning, where he heard that one of his comrades – a friend from Pinewood Studios' days – had been killed, and several more wounded. Luckily, however, there were moments of light relief, such as the occasion an over-zealous Sergeant-Major shook his hand, believing his A.F.P.U. shoulder flash stood for "Army Field Punishment Unit" ("A splendid idea … ").
As verified by the recommendation for his M.M., Grant subsequently accompanied 11 Armoured Division throughout its advance into North West Europe, initially in the fighting around Caen (a.k.a. "Operation Goodwood") and in the bloody battles for the Falaise Gap, and thereafter through Belgium and Holland to the crossing of the Rhine and Elbe, the latter operations while in the company of No. 1 Commando Brigade. For most of this period Grant was given a jeep and a free rein and, as with like-minded cameramen, sometimes ventured behind enemy lines, once being credited with taking the surrender of a crack Waffen S.S. unit. Yet the most traumatic moment of his wartime career was probably when he arrived at Belsen, his cine footage being the first ever taken of this grim monument to Nazi barbarism:
'We were still unaware of what it was all about. Through the wire I could see groups of figures and, as we observed that Roberts was still waiting at the gate, we went over to the wire mesh and peered through. There was something odd about those figures and I rammed a telescopic view-finder on to my camera and stuck it through the wire. What now came into clearer focus made the hair on the back of my neck do the most frightening things. If they were human, these groups were skeletons held together with rags. As if to prove they were alive, two of them pushed up into a standing position and began a slow shuffle in our direction. I pulled focus as they moved, and the gruesome sight of their emaciated faces made me pull away from the wire … '
Relieved to be ordered on his way, Grant finished the War in Denmark, covering the liberation of Copenhagen. Returning to civilian employment with J. Arthur Rank, his camera work took him all over the world and he eventually joined the infant I.T.N. He retired to the West Country.
3,802 total views