Mike Flanagan, a warm-hearted Irishman who after liberating the concentration camp Bergen Belsen, fought in the British Army in the land of Israel/Palestine and deserted in order to join Jewish fighters in the war of Independence (1948).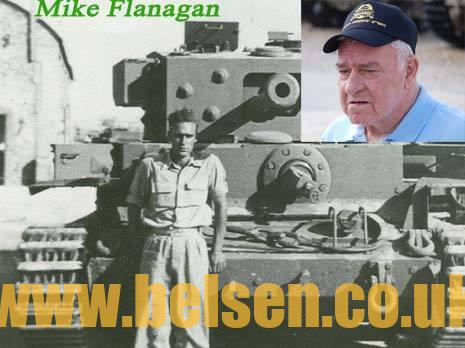 The most famous deserters from the British Army were Harry MacDonald, a Scottish tank commander, and Mike Flanagan, an Irish mechanic, who stole Cromwell tanks and burst through the gate of the British base in Haifa. The two tanks became the "core" of the IDF's first tank battalion, and the two deserters took part in the War of Independence in IDF uniform.
MacDonald later immigrated to Canada. Flanagan stayed in Israel, converted to Judaism, supervised the tank repair unit at the Armored Corps base in Julis, and married and raised a family there. The remains of the two Cromwells are on view in the Armoured Corps Museum at Latrun, on the way between Jerusalem and Tel-aviv.
According to the historian Yoav Gelber, 53 British soldiers deserted to the Arab side, while only a few joined the Jewish side.
2,135 total views