Michael Lyne joined the fire service in Bodmin when he was just 15 years old in 1942.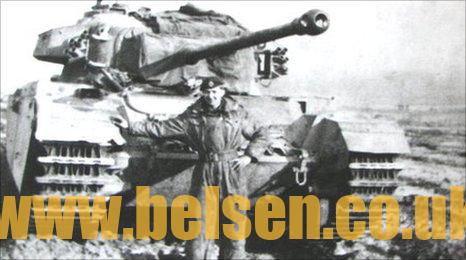 He says: "Cornwall was a massively busy place. They did a lot of the bombing of the U-Boats pens in France from St Eval.
"There were heaps of Canadians Air Force Crews. The Americans were coming and going all the time.
"We had eight operational air forces in Cornwall during the war. People seemed to think that nothing happened down here.
"We had a training anti-aircraft establishment at Bude, then we came down the operations airfield at Davidstow, then St Merryn, the St Eval, St Mawgan, Perranporth, Nancekuke, and then Predannick on the Lizard too.
"There were 73 Spitfires that crashed in Cornwall during the war, and that's besides all the other aircraft and it was pretty well every aircraft going."
Michael also remembers what it was like living in Cornwall in the weeks before D-Day.
He says: "The build up was incredible. Anybody who lived through it would never ever forget. It was all done secretly.
"All the phone boxes were disconnected. All the letter boxes were sealed up. This was six to eight weeks before the invasion.
"You just stayed where you were, did your work, and then went home and that was it.
"The only people who knew were the police, the fire service, the ambulance and the ARP.
"There was ammunition stored in the woods at Lanhydrock. It couldn't be seen from the air.
"I expect I am right in saying there were thousands of tonnes of ammunition there.
"Another place where they stored a lot was the road from Marazanvose out to Allet on the way to Truro. That road was completely full of ammunition from the main A30 out to the Allet lay by.
"If that had been hit it would have blown Cornwall off the map. All that ammunition went on the ships on the D-Day landings.
A few years previously, Michael Lyne met the then German Ambassador, Joachim Von Ribbentrop in 1937, with his grandfather, who was the founder of the Cornish Guardian newspaper.
Michael was also among the first British troops into the Bergen Belsen concentration camp in 1945.
3,058 total views