Sixty years ago 24-year-old Dick Williams set off through the woods of northern Germany in search of a "refugee" camp. The previous day, a German officer had agreed to hand the camp over to the advancing British.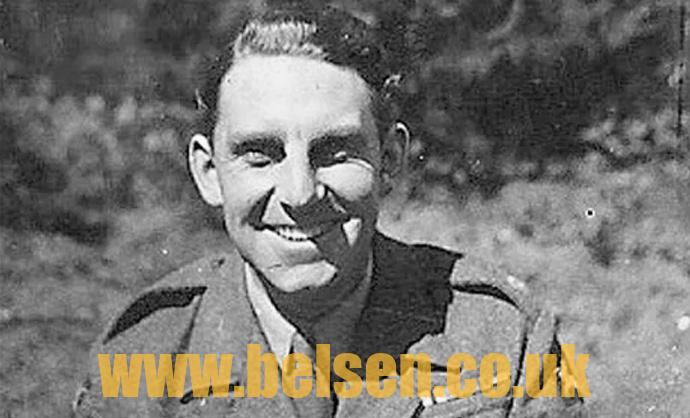 With only a map reference to guide him, Williams crossed the German frontline by jeep and turned left down an unmarked track. It was then that he found it: a vast concentration camp surrounded by a 10ft high barbed-wire fence and still guarded by armed SS soldiers.
Yesterday Major Williams, now 84, recalled the moment on April 15 1945, that he and other British soldiers unwittingly liberated Bergen-Belsen, near Hanover, one of the Nazis' most infamous concentration camps. "We had only been told there was a camp there. We knew that it had dysentery and other problems, but we had no idea how big it was, or how many people were inside," he told the Guardian.
"We drove in. The sentry box was empty. We kept going. We then peered through the barbed-wire fence and saw around 100 SS soldiers, both men and women, lined up waiting for us."
Maj Williams, whose unit was responsible for providing water and food, was then escorted around the camp by two SS guards. "We had to thread our way through the dead bodies. The first ones were just 50 yards inside the camp," he said. "There were bodies scattered everywhere. Some had their hands on the barbed wire. Others were lying on the floor. Some were sitting up or resting against each other."
Maj Williams spoke before an official commemoration ceremony tomorrow marking the 60th anniversary of the camp's liberation.
Maj Williams, who landed in France during D-day and then advanced into northern Germany, said the SS soldiers he had met at the "half-mile long" camp were unrepentant.
"Two inmates tried to come and speak to me. They [the German guards] brushed them aside. They showed no interest in them at all," he said.
He added: "My job was to see whether there was food and water. When I went to the cookhouse, all I found was 50kg of rotting turnips. The prisoners were emaciated, absolutely shrunken. And yet it took just a day for [British] engineers to restore the water supply. This wasn't a death camp, but a camp of death. It was wilful deprivation of food and water."
The SS soldiers captured at Bergen-Belsen were forced at gunpoint to bury the dead, while the camp's commandant, Josef Kramer, was arrested. Two SS soldiers who tried to escape under the fence were shot dead, he added, and dumped in a mass grave.
"The SS soldiers realised that everything was over. Most of them didn't survive. Kramer was whisked away a few days after I arrived," Maj Williams recalled.
"We set up mobile shower units where survivors could wash, have a haircut and get rid of their lice. People in the main camp were infested with lice. If they saw that a dead person had a better jacket than they did, they would simply take the jacket and pick the lice off it."
Although Russian soldiers had liberated Auschwitz more than two months earlier, it was newsreel footage from Bergen-Belsen that alerted the world to the existence of the Nazi concentration camps and the full horror of the "final solution". Yesterday Maj Williams, who lives in Fareham, Hants, said he was disappointed that many young people in Britain remain ignorant about the Holocaust.
He is taking part in a seminar on the camp tomorrow organised by the Imperial War Museum. "My generation know about it, of course," he said. "But people in their 20s and 30s have not shown a great interest in the Holocaust at all. It took Britain a long time to wake up."
He added: "I'm glad there is more education now of younger people. It is essential people should be told the truth of that time.'
Archive. April 2005
Major Dick Williams passed away 23rd May, 2012
UPDATE:
Major Dick Williams was one of the first British soldiers to enter Bergen-Belsen. In April 1945, he was a staff captain in the Supplies and Transport branch of VIII Corps Headquarters and was part of a small force sent forward to assess conditions in the camp. Here he describes his first impressions of the camp and its atmosphere of death.

4,478 total views