James Norman Matthews – some photographs sent back to home while he was stationed abroad i.e. France, Antwerp Oct 1944, Brunswick West Germany Aug 1945. Assisted the liberation of Belsen POW camp. He was entitled to wear two cap badges – Royal Honourable Artillery.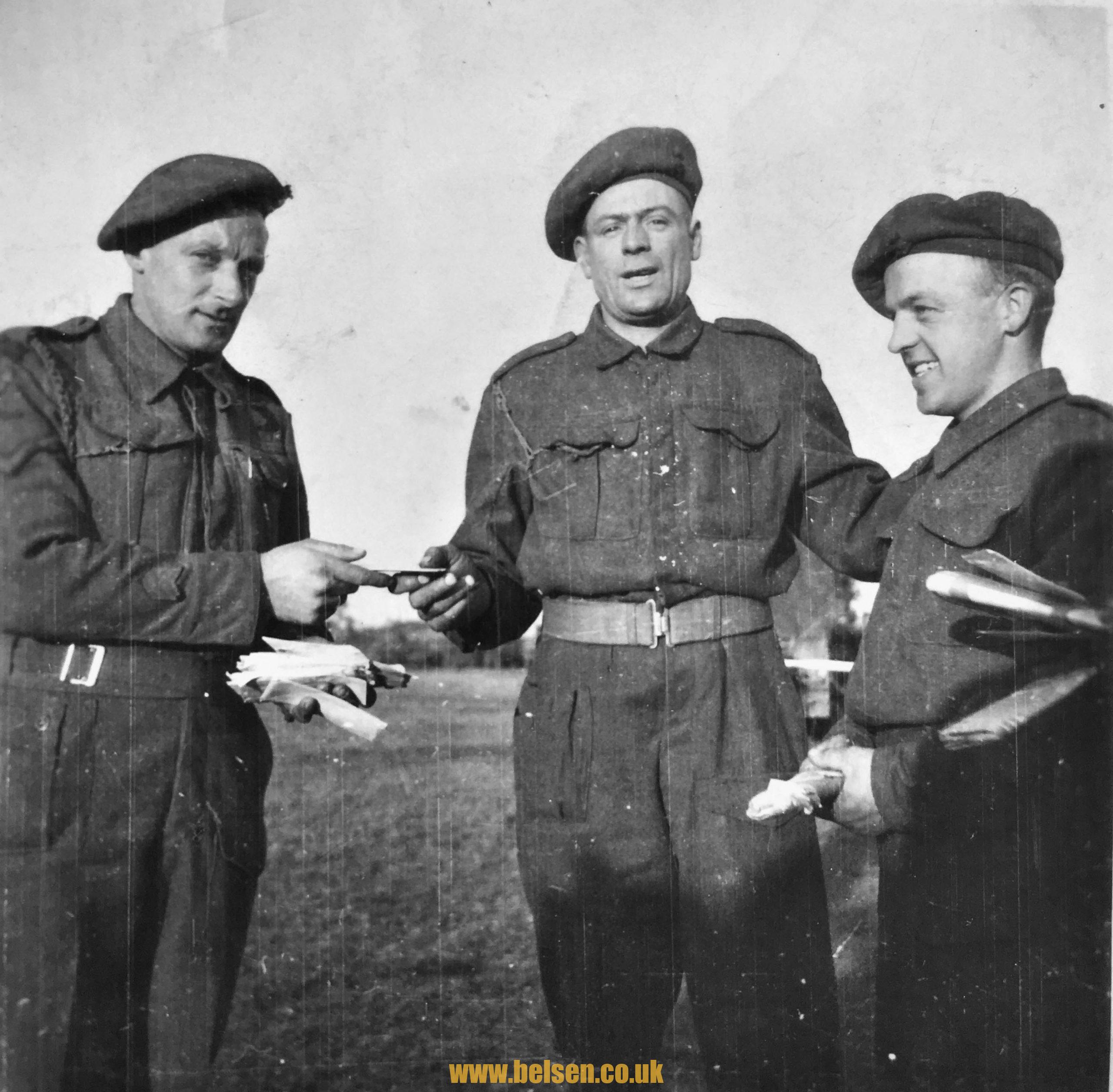 James (Centre), Antwerp, Oct 1944.
Rowington Road, Oldfield, Warwickshire, England
Born: James Norman Matthews 14 December 1908,
Passed away on 10 December 1989 at Kettering General Hospital, Northamptonshire, England.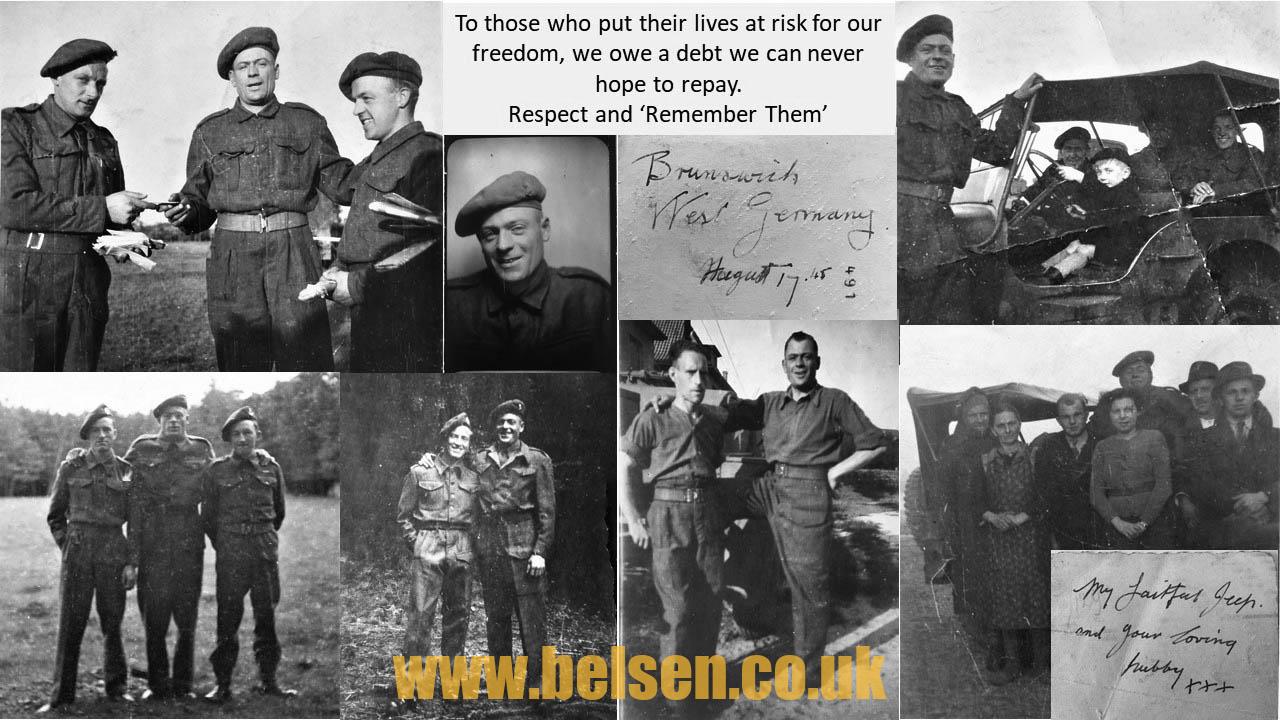 It had an overwhelming effect on James, I still hear his words, 'awful', 'awful', 'awful'. James said that the prisoners were so emaciated that liberating troops were unable to offer food as it would have killed them. There were 60,000 prisoners packed together without food, water or sanitation, diseased and left to die. Thousands of bodies lay unburied around the camp.
3,356 total views