Desmond Hawkins (Medical Student)
Desmond Hawkins' early medical career was heavily affected by the Second World War. As a student he was involved in the early treatment of casualties from the Normandy landings and later he was in one of the first medical teams to enter the Belsen concentration camp after its liberation.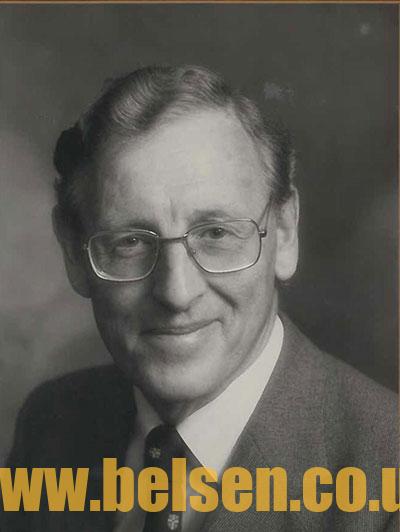 After the war he undertook specialist training in Radiology in Oxford and Manchester, he was elected a Fellow of the Royal College of Radiologists in 1959 and then moved to Addenbrooke's in 1960. On 03 Oct 1961 the first six patients were admitted to the "New Addenbrooke's Hospital" in Hills Road and Desmond was part of the first unit to go into operation. He went on to become a pioneer of interventional neuroradiology, becoming the first to treat carotico-cavernous fistulae with balloons and receiving referrals from across the UK and Europe.
Desmond Hawkins was the Clinical School's second Clinical Dean, between 1979 and 1984. He was highly popular with the students, who appreciated his support, willingness to listen and sense of humour. Latterly he very kindly donated a sum of money to provide annual bursary support for student electives and maintained a great interest in their experiences of studying abroad. Until recently Desmond was a regular visitor to the School, always keen to hear the latest news and developments.
Desmond retired from clinical practice in 1988, providing him the opportunity to follow his other interests, first studying for an MPhil in Archaeology, and then serving as President of Hughes Hall from 1989 to 1993. He has been described by a former trainee as "gentle, jovial and genuinely interested in people as well as all sorts of eclectic stuff – a real Renaissance man". Dr Desmond Hawkins died peacefully in his sleep at his home on Friday the 2nd of January 2015.
School of Clinical Medicine
University of Cambridge
3,934 total views