William (Bill) Roach 58th LAA v2
Commemorations to mark 60 years since the liberation of Belsen earlier this month had very personal memories for a city war veteran.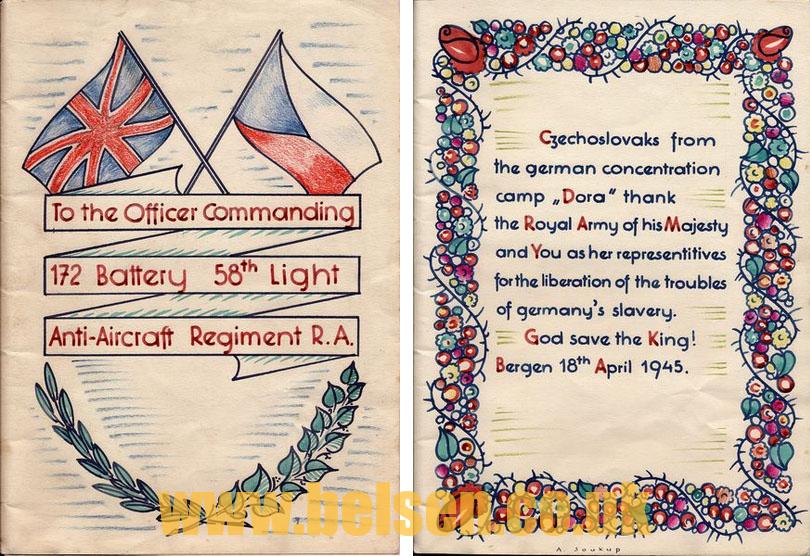 Geoff Roach's brother Bill was one of the first soldiers into the concentration camp and later wrote a memoir based on his experience.
The document details the first four days as the troops battled to restore order amid horrendous conditions and sporadic fighting.
It even shows the allocation of rations and highlights the complex cross section of prisoners on the site.
Former sheet metal worker Geoff, aged 83, said: "Bill was hoping to be called up because he was a member of the officers' training corps.
"Eventually he volunteered and went in as a private, working his way up to major.
"When we both came home I asked him a little bit about Belsen. He said it was complete chaos when he first went in but he wasn't inclined to say very much. It was horrific."
The family, including brothers Edgar and Bernard, grew up in the city and Bill was a teacher before he joined the army.
He was an acting captain in the 58 Light Anti Aircraft Royal Artillery when he reached Belsen and was allocated the men's section of the camp.
After the war a diplomatic career beckoned and Bill was eventually made British Consul to Berlin and awarded the OBE.
He married Christa and made his home in Germany, where he still lives today, aged 92.
Shortly after retirement, Bill saw an article in a newspaper about the liberation of Belsen and decided it was time to tell his story.
And his brother Geoff and wife Irene, now 80, of Lichen Green, Canon Park, received a copy of the memoir in the post.
It provides a fascinating insight into the dreadful situation at
Belsen and the soldiers' struggles to feed thousands of starving people while keeping control of the site.
There is also a copy of a certificate of thanks, signed by surviving Czech prisoners and presented to the British as a symbol of their gratitude.
Coventry Telegraph
26 April 2005
2,748 total views