Fabulous photos and details featuring the 370 Battery of the 113th LAA, Durham Light Infantry.
The first J Tp, towing its gun J1 named 'WEE NATTY'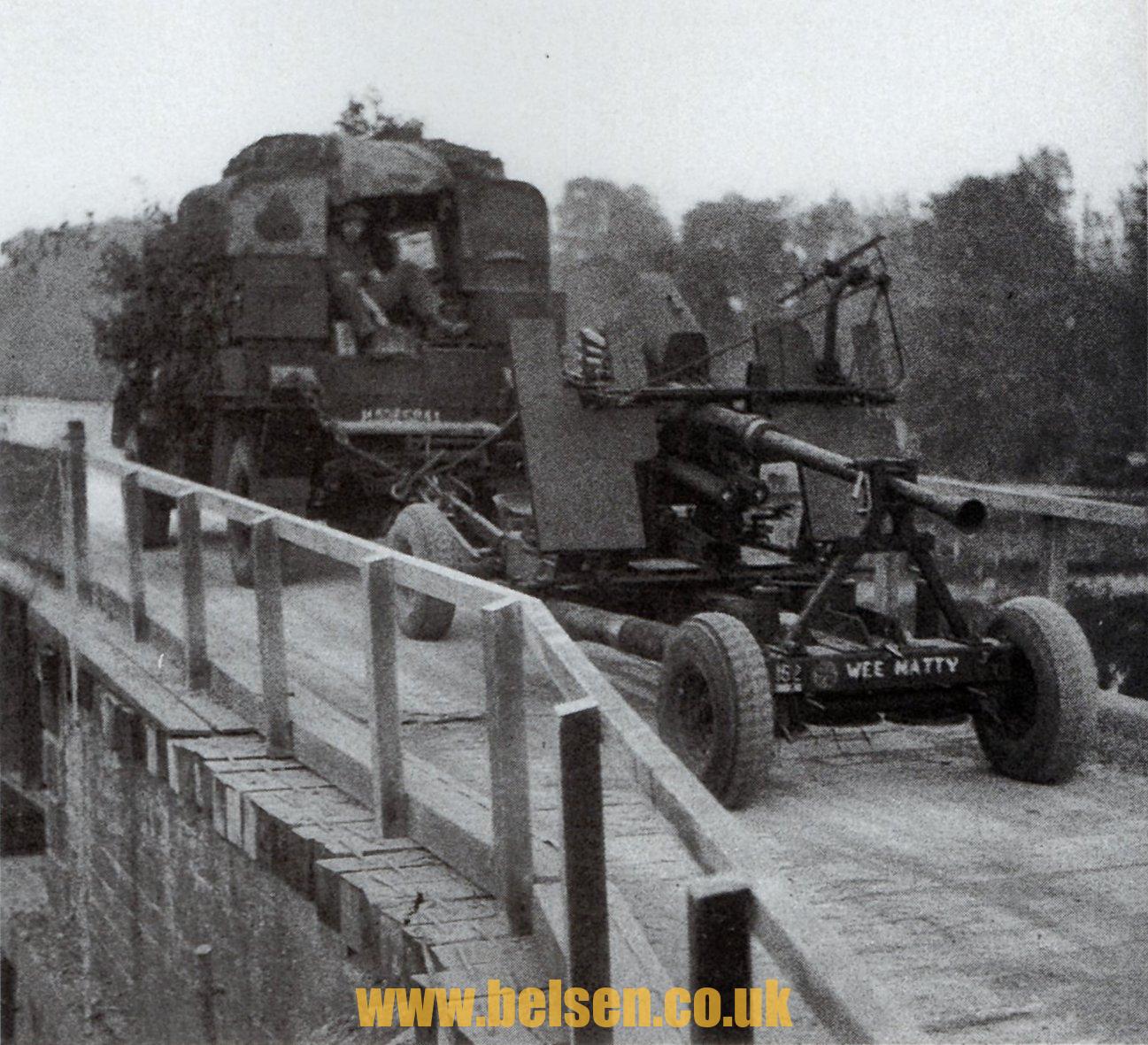 This is a cleaned up image from IWM © IWM B 7507.
It is labelled Our Armour (Flail Tanks) Cross the Orne Bridge.
"One of the hundreds of guns (A.A. Mobile) that will engage the enemy is towed across the bridge.
Taken by Sgt. Christie, Recd. 18th July, 1944.
The second photo shows Gun G6 'PANAME' (Parisian slang for 'Paris'), from the same 3 Bty (370 LAA Bty RA), with the 2 Army sign clearly visible on the rear of the towing lorry. 370 LAA Bty's troops were G, H & J. The Troop letter 'I' was often (but not always) omitted because of the possible confusion with the digit '1'.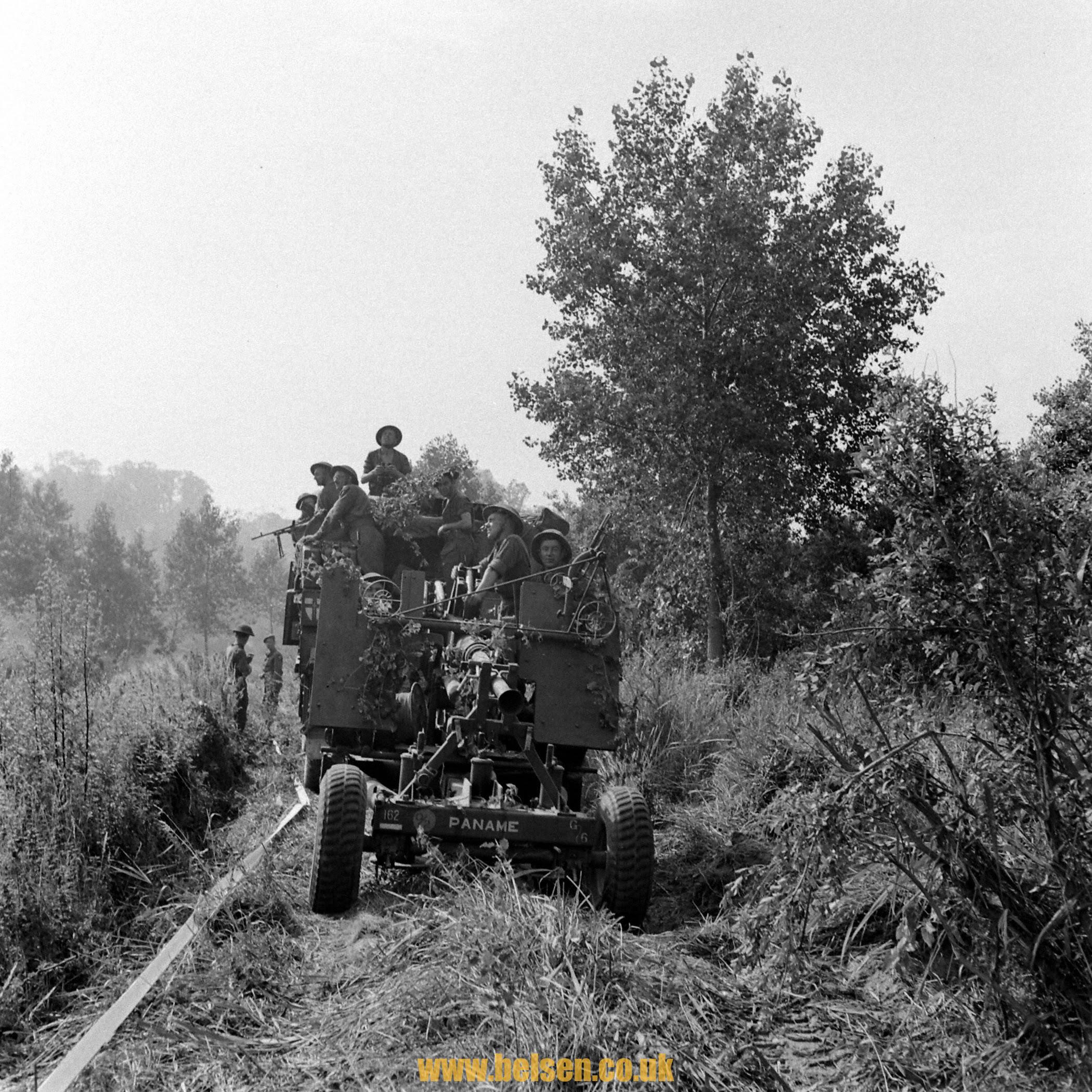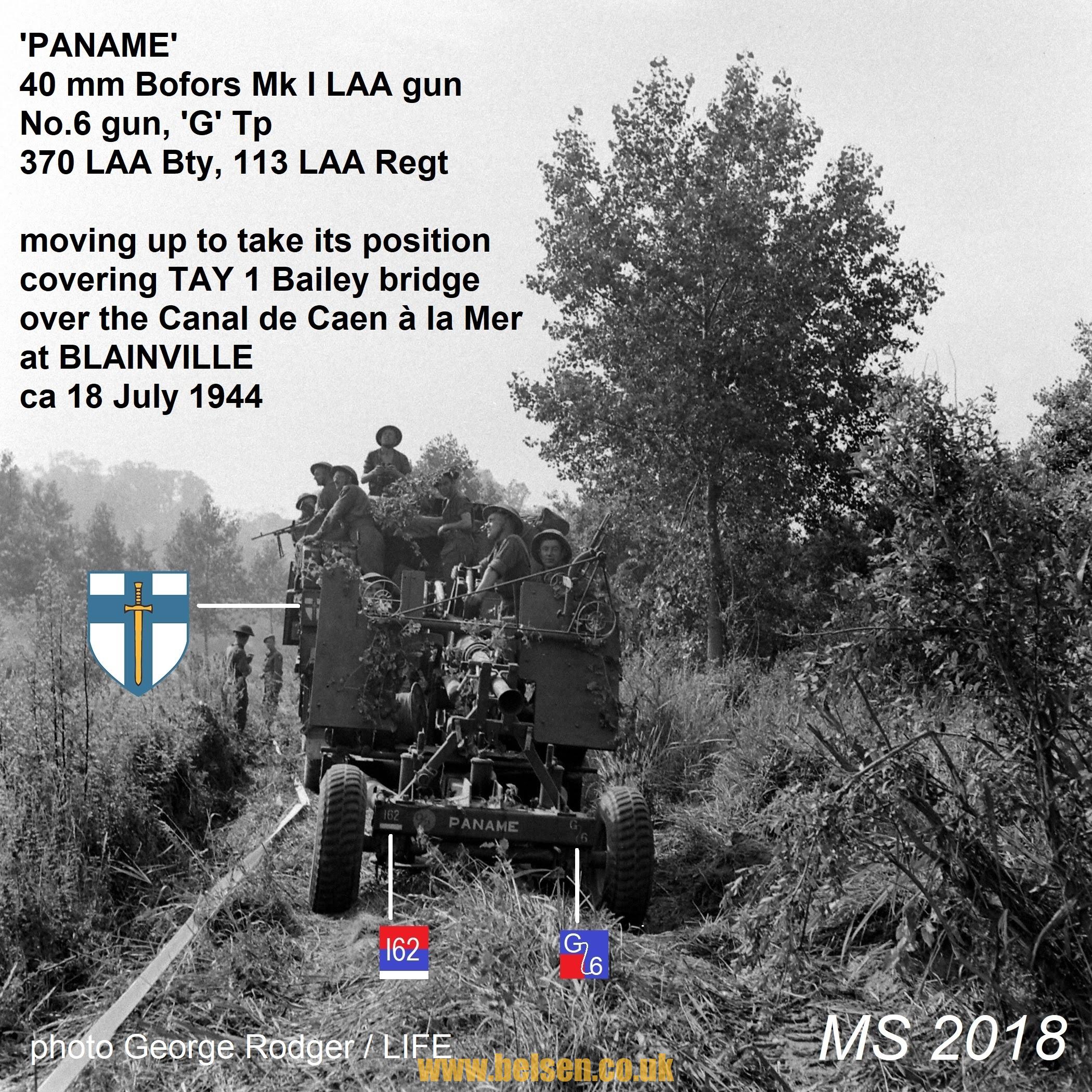 The next photo is a (brightened) close-up hopefully, at some point, we may be able to identify some of the soldiers.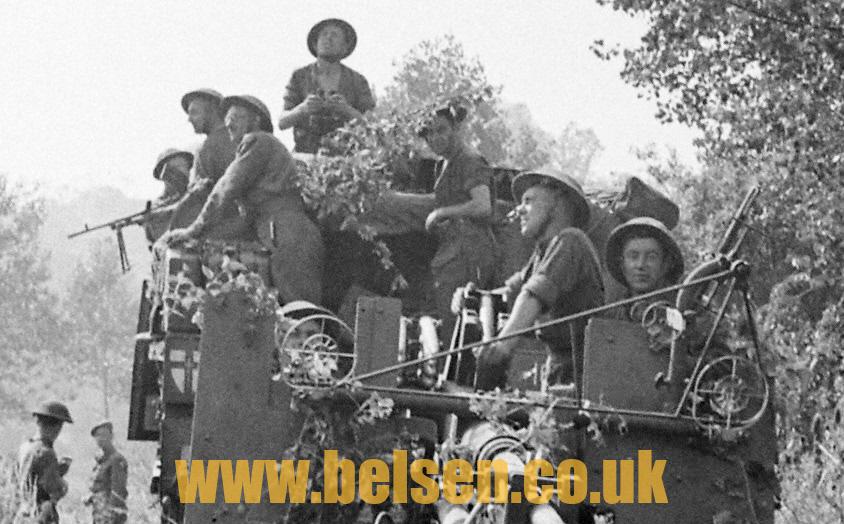 3,949 total views