Leslie Cole was born in Swindon on August 11, 1910, and was to become best known as an official artist of the Second World War – and one of the first Allies to witness the full horror of Nazi death camps after liberation.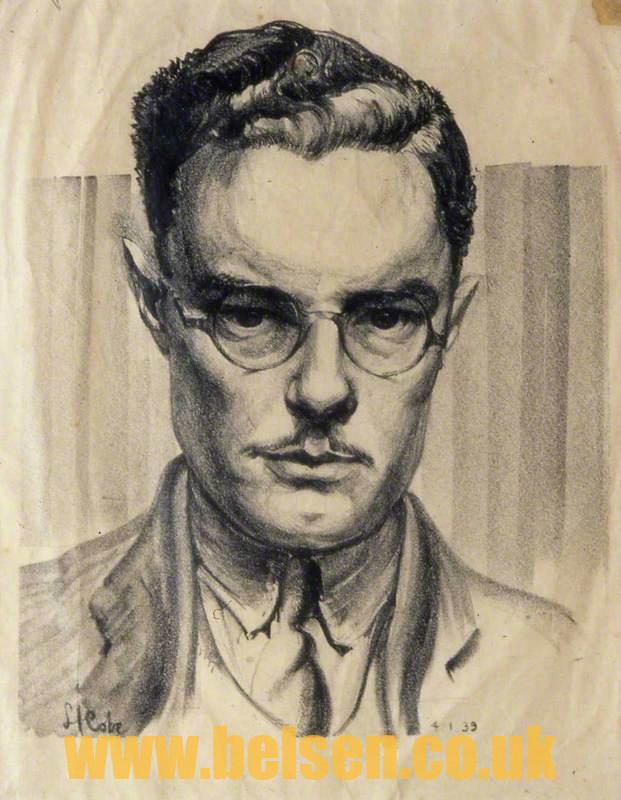 As a young man, he studied at Swindon College and the Royal College of Art, where he gained a diploma in mural decoration, fabric printing and lithography, before teaching at Hull College of Arts and Crafts in 1937.
His first posting was to Malta, where he recorded the end of the siege of the island. He also covered the invasion of Italy by the Allies, fighting in Greece, the defence of Gibraltar and the Normandy offensive following D-Day in June 1944, and he later visited Burma, Singapore and beyond.
In his work he was said to have been able to 'deal unflinchingly with violence and death', and the reputation he had gained for this earnest approach to the job led him to be one of four official artists chosen to be present at the first liberation of a major Nazi concentration camp.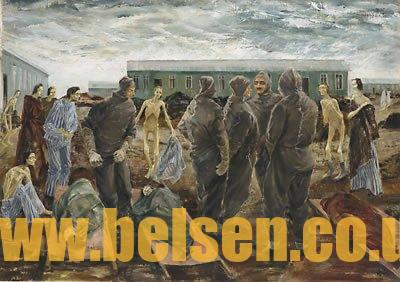 His images from the camp at Bergen-Belsen are his most explicit and chilling as he captured the hellish conditions, including the deaths of those for whom the liberation by the Allies proved too late.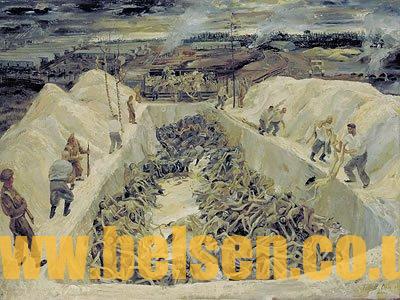 In a commentary to one of his Bergen-Belsen paintings, he wrote:
"The camp is large – 12 sq miles and dividied into compounds like chicken runs, with huts bare of any furniture or conveniences. The huts normally accommodate 50, but as many as 400 were put in. The women's compounds were the most tragic and horrible, and the worst cases of disease were located here, both in number and intensity. During my visit, the victims were still dying in the open and the woman in the centre of the picture collapsed while I was drawing. There are many bodies lying about, clothed and unclothed, and these were left as the British MOs had not enough personnel to check if death had set in. If the body disappeared at night, it was alive."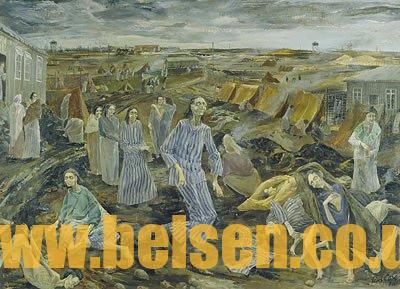 Leslie Cole
11 August 1910 – 1976

5,055 total views