113th LAA – Vehicle Identifications
Fabulous detective work over on the WW2 Talk Forum with regards to the 113th LAA vehicles to enable postive identification of other vehicles – 162.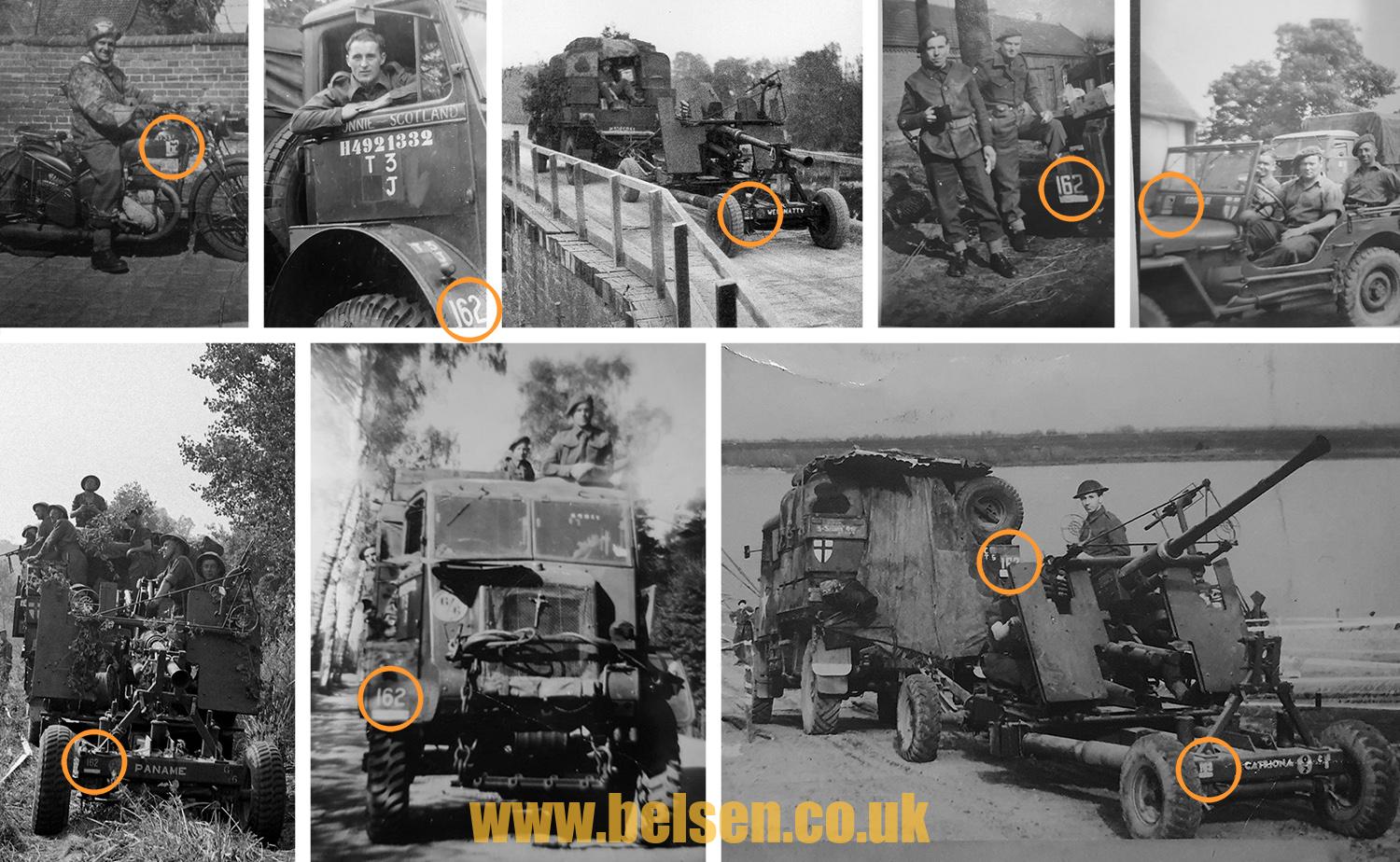 Michel Saberly (WW2Talk.com) confirms: To be exact, Serial 162 over RA Flash with the Army white bar below AND Second Army Formation Sign can only be 113 LAA. One could imagine the same Serial with white bar below but with a different Arm of Service Flash and/or a different Army Formation Sign, and this would not be 113 LAA. However, the odds for such a marking to have existed are low.
3,788 total views