The 113th LAA can be seen here on the VE Day Parade. We asked various forums to confirm the vehicles.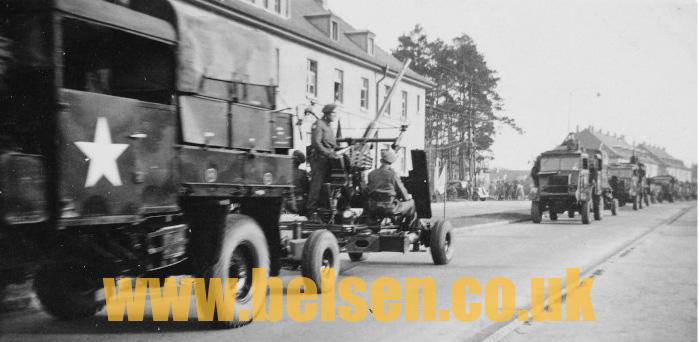 Immediately the trucks were confirmed as Bedford QLB. The Bedford QL was a series of trucks, manufactured by Bedford for use by the British Armed Forces in the Second World War with the QLB being the Bofors gun tractor. Approximately 5,500 QLBs were built.
Following that, we were able to search forums for the Bedford QLB, which brought up a wealth of info with photographs and details on 370 Battery of the 113th LAA.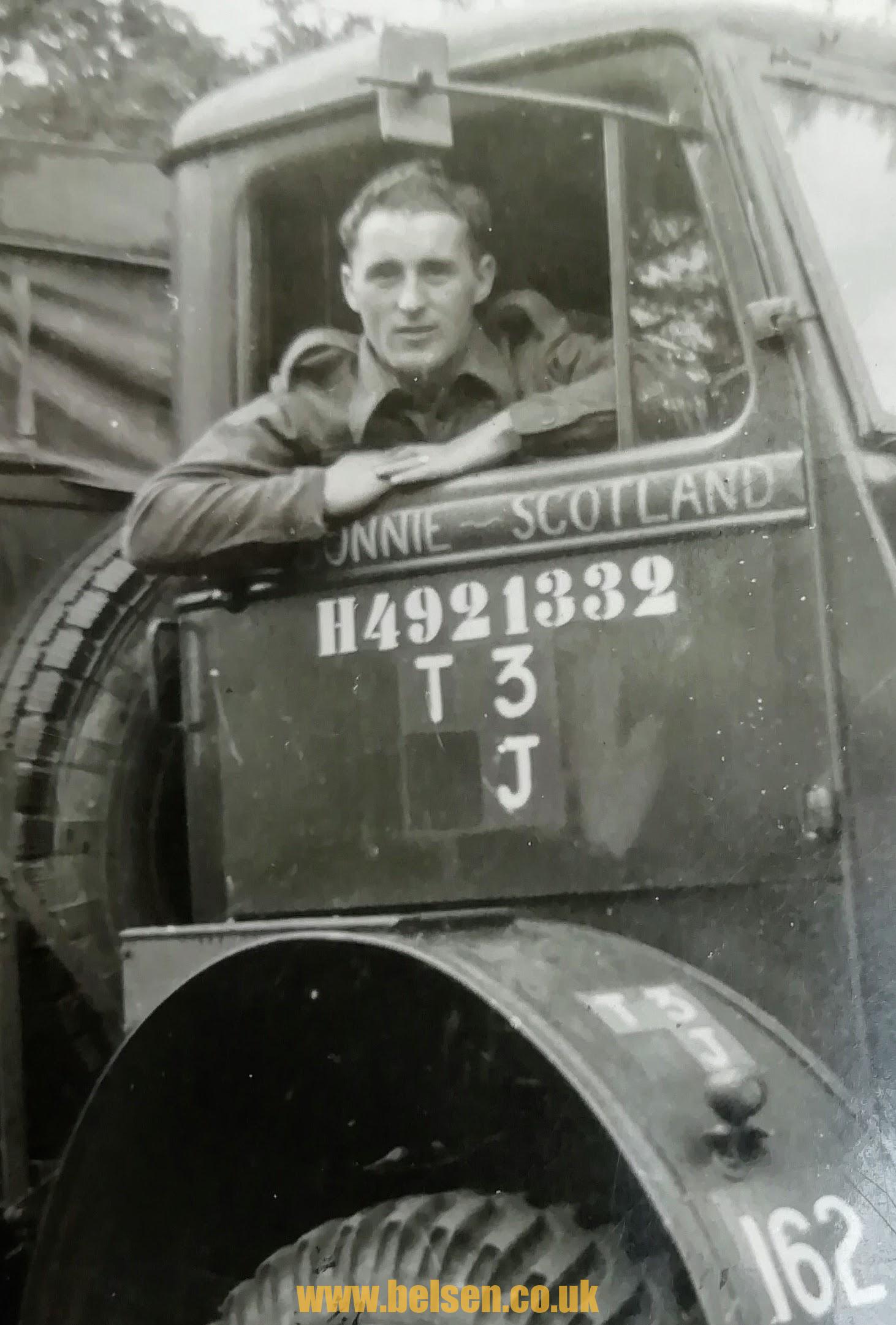 Here, currently an un-named soldier can be seen (although we have requested further details). We think the photo was taken on VE Day for the parade at Belsen. Is ths building the same in the first (far right in distance) and last photo?
The details of the soldier so far: "Given that the soldier started his service as an Argyll and that the 54th LAA Regt. was formed by conversion of an Argyll Territorial Battalion equally local to him my suspicion is that the soldier started off as an Argyll infantryman, transferred into 54 LAA Regt and then transferred into 113 LAA Regt."
More photos of Bedford QLB, 370 Battery.
51 total views