Eric Brown – Royal Navy Pilot & Interrogator
British war veteran has told ITV News of the horrors he witnessed when liberating the Nazi's Bergen-Belsen concentration camp, 70 years ago.
Eric Brown, now 96, recalls the "terrible stench" he was met with when he entered the camp holding 60,000 prisoners as a young Royal Navy pilot in 1945.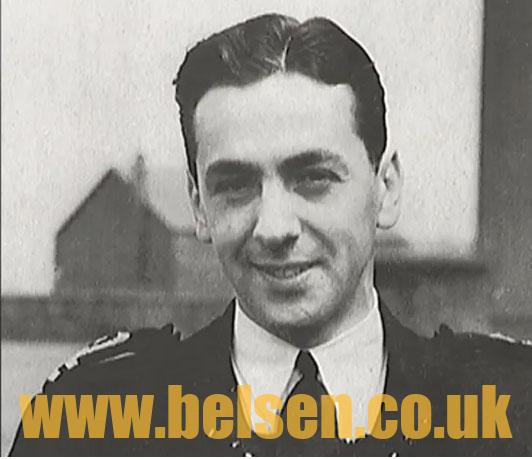 "The first thing that struck me as you walked in were these mounds of bodies – I'm not exaggerating when I say they were as high as the ceiling," he told Paul Davies.
Mr Brown said many of the starved and over-worked survivors "looked like zombies" and were unaware their German guards had surrendered.
"I found as many as seven in a bed. They were all dying, no question about that. The stench was unbelievable."
Brown, who was fluent in German, was responsible for interrogating the camp's commander Josef Kramer – who was known as the "The Beast of Belsen".
He described the notorious commander as a "bully" who showed no remorse for the thousands of deaths he was responsible for.
"He had been put in a position of power and he was going to exercise it."
He also recalled what happened when he interrogated Irma Grese, who tortured female prisoners at the camp.
"I asked her four times [whether she had any regrets over her actions] when she suddenly leapt to her feet and with a salute called out at the top of her voice 'Heil Hitler' and sat down again.
"We never got another word out of her."
Both Kramer and Grese were tried and hanged for their crimes.
After his role in liberating the camp, Eric Brown returning to his job as a test pilot where before he retired, he set a record for flying almost 500 different types of aircraft.
The 96-year-old admits, however, that memories of that day in Belsen stay with him.
"It was a dreadful, dreadful act."
ARCHIVE, April 2015
142 total views